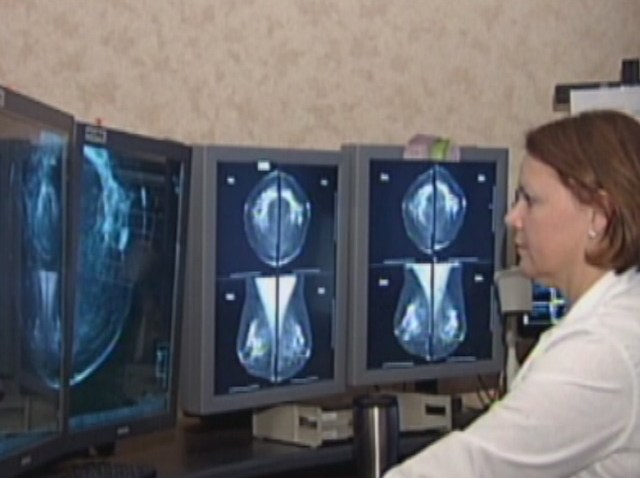 The nation is swelling with a sea of pink as October marks Breast Cancer Awareness Month. The pink race T-shirts, the pink ribbons pinned on jackets and the pink wristbands are all worn to symbolize femininity, but also to spotlight the lurking health risk among its majority, women.
What exactly are the statistics among females afflicted with the disease? According to the American Cancer Society, approximately one in four diagnosed cancers among women (exclusive of skin cancers) is breast cancer. One in eight women will learn she has invasive breast cancer and one in 35 women will tragically lose her life to the disease.
A recent Swedish study, the Mammography Screening of Young Women (SCRY), details a 26 percent to 29 percent reduction of breast cancer-related deaths among the demographic of females ages 40 to 49 who underwent mammograms. From 1986 to 2005, researchers followed 1 million women and compared those who underwent routine mammography screenings with those who didn't undergo screenings. The study results, available online in Cancer, suggest that one life can be saved or prolonged per every 1,250 women who schedule routine mammograms.
The results of this study are creating a tidal wave of controversy, especially as skeptics are criticizing the data as inflated and biased. Precedents and recent studies, including one by the United States Task Force in November 2009, proposes that women between the ages of 40 and 49 do not need to get mammograms on a regular basis, as risk of breast cancer is low within that age range. The team of panelists and other specialists instead championed that women should communicate with their doctors and health specialists to determine what's best for them on an individual basis.
"In the cancer screening world, there isn't a more controversial topic in my opinion than the early detection of breast cancer, especially among women between the ages of 40 and 49," says Dr. J. Leonard Lichtenfeld, Deputy Chief Medical Officer for the American Cancer Society, on his blog.
The mortality rates of the SCRY study vary between women who were invited to participate in the mammography screenings versus the participants who actually participated. Dr. Lichtenfeld explains, "After doing some very sophisticated analyses, the researchers concluded that women in the 40-49 years old age group who were invited to screening decreased their rates of death from breast cancer by 26 percent. When they looked only at women who actually got screened, that rate increased to 29 percent."
So why the statistical controversy? "To some, that number may be sufficient to justify screening, to others it is too many women [who] would have to be screened. In other words, it becomes a value judgment whether enough lives are saved from breast cancer in the 40-49 [year old] age group to justify screening," said Dr. Lichtenfeld.
So what do women in their 40s, like Kathleen Hake, think about this? "It's hard to decipher all the conflicting information and to balance one's own fears and anxieties with some common sense. Everyone knows someone who has had breast cancer at a young age," Hake said. She opted to defer to her doctor's suggestions, since she has very dense breast tissue and small fibroids, to get a baseline mammogram at age 36 and another at 43.
Meanwhile, she doesn't plan to undergo another screening for several years, closer to when she's 50. "I think I'll be focusing on the basics -- a healthy lifestyle," she said.
Barbara Foster, age 46, is supportive of the study's new results. "There's no doubt that I want to do everything that I can to stay healthy and proactively take care of my body. Are mammograms necessary at my age? I think so. After all, there wouldn't be so much controversy in the medical field if there wasn't an inkling that 40-year-old women and up should undergo screenings," Foster said. "And who's to say that I'm not going to end up a statistic? The one in one thousand something whose life is saved? If a screening saves lives, then just go for it."
Organizations like The American Cancer Society recommend that women schedule annual mammograms, beginning at age 40. The society argues that early detection of cancer by way of mammography leads to earlier treatment as well as more varied treatment options.
But, at the end of the day, you're in charge of your body and your health, no matter what demographical statistics say. Do your research. Talk to your doctor. Discuss your concerns. Voice your thoughts. How much value would you put on your life?