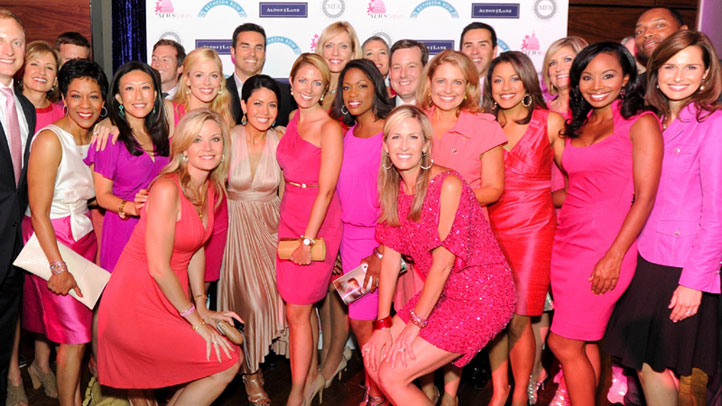 It's time to break out the pink again for the fifth annual DC Newsbabes Bash.

Twenty-one female news anchors in our area are joining up with supporters and survivors Thursday, June 27 to raise funds for the Howard University Cancer Center.
News4's own Doreen Gentzler, Eun Yang, Angie Goff, Wendy Rieger and Danella Sealock will be hosting the event, along with female anchors from WUSA9, Fox5 and ABC7.

In addition, the Newsmen in Pink, a collective of male anchors from each station, will also be participating.

Guests will enjoy specialty cocktails, sweet treats from Georgetown Cupcake, and music by DJ Flounder. It's all happening at the Hamilton (600 14th St. NW) from 7 to 9 p.m. Tickets are $75.

The Howard University Cancer Center is one of the region's top providers of cancer treatment and care to minorities, specializing in the research and prevention of cancer among the under-served population, particularly African-Americans.