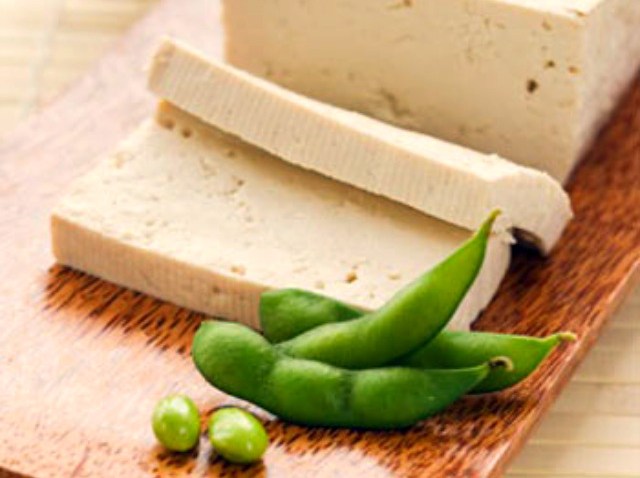 Think vegan and many will cough up words like "bland" and "dry" to describe the likes of such dishes.
I don't eat red meat, pork or seafood (for preferential reasons) and am gluten-free (for health reasons). Why would I want to try vegan foods, then? I already have enough dietary restrictions as it is and don't want to incorporate more on my things-I-can't-eat list.
And so, I admittedly wasn't immune from this demographic of vegan-skeptics and marveled at the idea that people could omit all animal products from their diet. Until last Saturday, that is.
"Let's try Cafe Green," my friend Ashley said. "It's vegan and gluten-free." My ears perked up at the words gluten-free, so I quickly agreed even though I was hesitant about eating vegan.
Cafe Green is the sister restaurant of Java Green Coffee & Tea Inc., the brainchild of president and founder D J Kim, which officially opened its doors to the public May 1. It's the first full-service, dine-in organic and vegan hot spot in D.C., located at 1513 17th St. N.W. in Dupont Circle.
Once Ashley and my other friends were seated, I skimmed the menu. The gluten-free raw California pizza? Kale chips? Gnocchi arrabiata? I was now intrigued. And since I couldn't decide on an order. I opted for all three dishes.
"People have been afraid to use the term," general manager Jimmy Cooney said of the vegan label. "I said, 'We're a vegan restaurant, so let's say that and let's not worry about scaring customers away.' It's not just a political message, it's a culinary message. Going to eat vegan is this idea that it's healthy, wholesome, and important to differentiate. It's the evolution of the vegetarian restaurant."
According to Cooney, there are three major ongoing vegan trends. The first is the consumption of convenient food similar to most Americans' perception of vegan meals -- which involves a lot of faux meats and a lot of substitutes. Then, there's the whole foods movement that incorporates unprocessed foods into the diet, such as quinoa, black beans, greens and so on -- foods that can be cooked. The last is the raw food trend, of which foods remain uncooked (not heated above 115 degrees) in an effort to preserve the living enzymes and vitamins in ingredients.
It wasn't long before our plates were brought to the table. I immediately eyed up my gluten-free, raw California pizza. The raw bread pizza crust is smothered with guacamole and dehydrated tomato sauces and then layered with peppers, onions, cucumbers, and carrots. Upon first bite, I was blown away by its jam-packed levels of intense flavors. The crust? Tastier and healthier than the typical grease dripping crust you'd pull out of a cardboard delivery box. In other words, double bang for your bite.
And, let's not forget about the other plates -- the spicy gnocchi arrabita (gluten-free, too, mind you) was a bowl full of light and fluffy potato pillows. And the kale chips? Made crispy by way of a dehydrator and tossed in an agave cashew-based sauce, an appetizer or side dish worthy of any meal, vegan or not.
Cafe Green buys locally sourced, organic ingredients from small distributors and bases its dishes on the seasonality of ingredients, which is evident on the menu. The cafe supports fair trade practices.
David Duffy, head chef and kitchen manager, explains that once you get away from plant-based ingredients, it's harder and harder to track what's in your food. And one of the core values of the vegan movement is to know where your food comes from.
"We spend a lot of time talking about what people would like and what we would want to eat," Duffy said. "I cook pretty much what I like to eat."
Ask Cooney how he came to the path of veganism and you'll be met with an interesting story, one of ethic responsibility. "The fact that we use animals for food is unnecessary and exploitative," he said. Cooney grew up in southern Maryland and observed, firsthand, the depletion of the Chesapeake's resources and increase in pollution.
He further explains that, as the world desires to eat like the U.S., meat is becoming more and more of a dietary staple. As a result, more land acreage is being used to raise animals, thereby increasing agricultural runoff and pollution. "There's something said about cuisine that's 100 percent plant based. It's also a culinary standard. Let's show what we can do with the vegetable kingdom," Cooney said.
After I spent 45 minutes in vegan heaven and after everyone had eaten off of everyone else's plates, the waitress then tempted us with the dessert menu. Ashley ordered the group a towering slice of raw chocolate cheesecake. And while I don't have a sweet tooth, let's just say I had to control myself from asking for a slice of my own. Cafe Green's cheesecake is by far one of the best I've ever eaten -- delicate but decadent and eating it doesn't make you feel like you've gained 15 pounds during the interim.
At the end of the meal, I left with to-go boxes and a satisfied appetite. So for all of you vegan-skeptics out there -- you don't have to go strictly vegan, but I urge you, with open minds, to expand your vegan vocabulary to include "healthy," "fresh," "mouth-watering" and "must try."