Republican Bob McDonnell has defeated Democrat Creigh Deeds to become Virginia's next governor. Check out all of the election results below for Virginia and Maryland.
Creigh Deeds

(D)
41%
815,461
Bob McDonnell

(R)
59%
1,159,164
Bill Bolling

(R)
56%
1,102,340
Jody Wagner

(D)
44%
850,813
Ken Cuccinelli

(R)
58%
1,118,785
Steve Shannon

(D)
42%
825,066
Find Your Race
Looking for a specific race? Search by locality name, candidate, office, proposition number or description.
You Might Like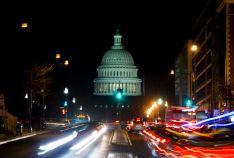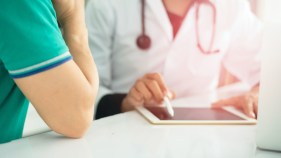 Police say two improvised explosive devices ignited inside a mall in central Florida. Lake Wales police Deputy Chief Troy Schulze tells news outlets that at 5:22 p.m., the Lake Wales Fire Department received an...
The number of legal immigrants from Latin American nations who access public health services and enroll in federally subsidized insurance plans has dipped substantially since President Donald Trump took office...
Sen. Tammy Duckworth slammed President Donald Trump over the federal government shutdown on Saturday, calling him a "five-deferment draft dodger" in a fiery speech on the U.S. Senate floor. Duckworth, an...