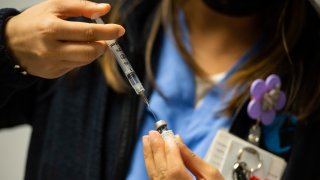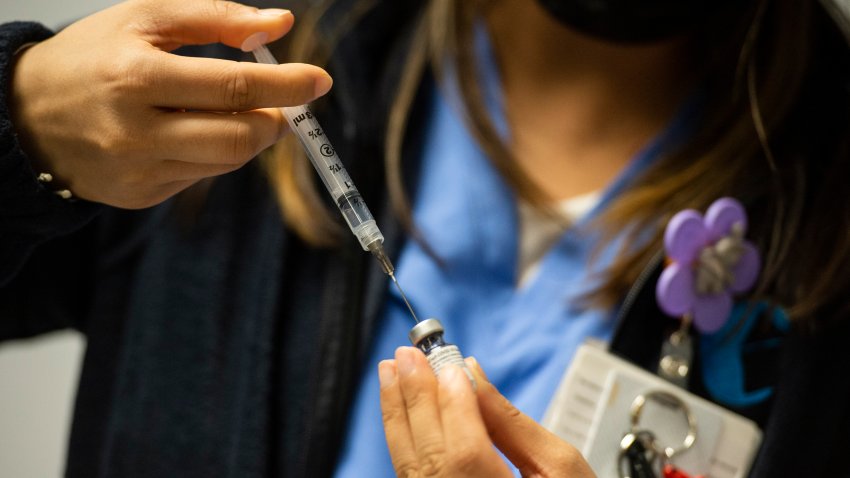 A group of Washington, D.C., residents who were taking their first shot at registering for a COVID-19 vaccine appointment Thursday were left disappointed by technology issues.
Residents aged 16-64 with chronic conditions were told they could book a vaccination on Thursday morning, but numerous people reported the online system wouldn't let them.
D.C. Mayor Muriel Bowser said via Twitter that due to a high volume of traffic, users may experience delays. DC Health also blamed technology issues.
We're making it easier for you to find stories that matter with our new newsletter — The 4Front. Sign up here and get news that is important for you to your inbox.
"We are working with Microsoft to understand why heavy traffic caused some eligible individuals to not get through," DC Health said, calling the issues "frustrating."
DC Health announced all the appointments were booked by about 10 a.m. Officials also say there is a shortage of shots and D.C. will make more appointments available as vaccines arrive from the federal government.
Disappointed vaccine-seekers went online to share their experience and complain to lawmakers. Many reported they filled out a survey, then got a message indicating they weren't yet eligible to register.
The message said D.C. is prioritizing essential workers and residents 65 and older.
Thursday was the first day vaccine appointments were supposed to be made available to residents aged 16 to 65 who have a range of chronic conditions, including asthma, cancer, diabetes, obesity and sickle cell anemia.
Bowser's administration announced people with qualifying chronic conditions could book appointments Thursday morning if they live in priority zip codes and Friday morning for any resident. 
"I am nearly in tears," one resident said. Later, she said she was able to book an appointment after 90 minutes of effort.
DC Health said that people could call for an appointment, but problems were reported with the call center, too.
D.C. Councilmember Kenyan McDuffie and Elissa Silverman said constituents told them they couldn't book over the phone — even though they were eligible.
"There is no excuse," the D.C. Council said in a joint message. "We deeply apologize."
DC Health has issued a formal apology, stating:
"We apologize for the issues with the vaccination portal this morning. The District's COVID-19 vaccination appointment portal did not perform as expected due to a technical review failure that resulted in eligible residents with a qualifying medical condition being unable to register. As the IT team worked to stabilize the website due to heavy traffic, there were delays in finding and fixing the issue with the eligibility criteria."
"We know how stressful of a time this is, and we regret that this unfortunate situation occurred on a day when many of our residents with chronic health conditions were newly eligible for vaccination appointments," the statement read.
An additional 4,350 appointments will open as scheduled on the portal and call center for all eligible individuals on Friday at 9 a.m., DC Health said. 
There will also be an additional registration session for 3,500 appointments on Saturday, February 27 at 9 a.m., for eligible residents with qualifying medical conditions in priority zip codes. 
Appointments can be scheduled by visiting vaccinate.dc.gov or calling 1-855-363-0333.