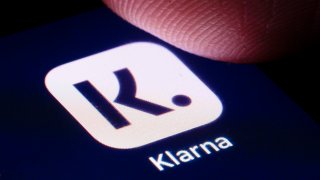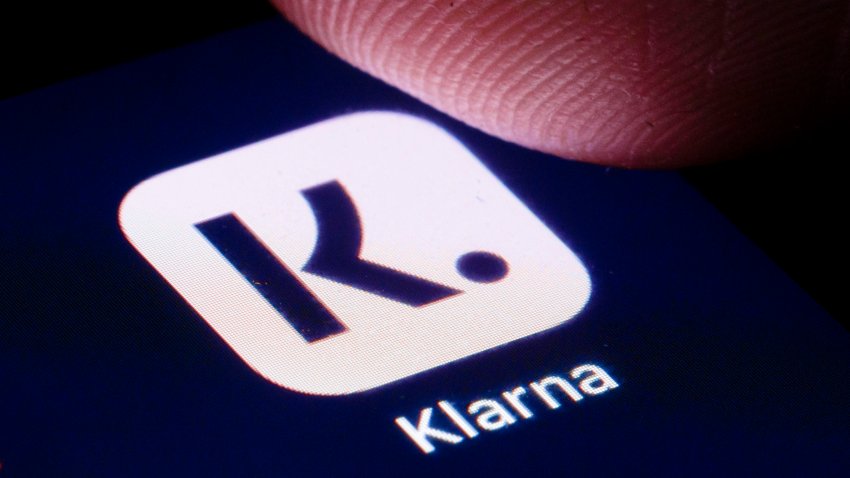 Klarna is close to finalizing a $1 billion funding round that would give it a valuation of $31 billion, sources told CNBC.
The deal could close within days, the sources said, and would make Klarna the most valuable tech unicorn in Europe.
The fintech firm is a major player in the "buy now, pay later" sector.
LONDON — Klarna is close to finalizing a $1 billion funding round that would give the Swedish fintech company a valuation of $31 billion, two people familiar with the matter told CNBC.
The Stockholm-based firm is one of the world's largest providers of "buy now, pay later" (BNPL) services, which allow shoppers to spread out the cost of their purchases over a period of interest-free installments.
The company is raising a bumper round ahead of a potential blockbuster stock market listing that would be a boon to some of its earliest venture capital investors, like Atomico and Sequoia. Klarna is also backed by big-name investors like Snoop Dogg and China's Ant Group.
We're making it easier for you to find stories that matter with our new newsletter — The 4Front. Sign up here and get news that is important for you to your inbox.
The deal could close within days, the sources said, preferring to remain anonymous as the details haven't yet been made public. The fresh capital injection was oversubscribed and raised in just a week, one of the sources said.
Klarna declined to comment when contacted by CNBC.
Klarna is now Europe's top tech unicorn, surpassing payments software firm Checkout.com, which hit a $15 billion valuation last month.
Regulatory concerns
Klarna continues to grow rapidly more than a decade after it was founded, and has made significant strides expanding into the U.S. It got a big boost last year from heightened demand for BNPL plans, fueled in part by coronavirus lockdowns that accelerated a shift toward online shopping.
That growth in BNPL products has concerned regulators in the U.K., and the country's government recently announced firms in the sector would come under stricter regulation. BNPL plans are often touted as an alternative to credit cards, but consumer advocacy groups like Which? warn they often entice people — particularly the young — to spend more than they can afford. For its part, Klarna says it welcomes new rules.
"We're on the right side of this," Sebastian Siemiatkowski, Klarna's CEO and co-founder, told CNBC in an interview Wednesday.
"We are, with this product, challenging a massive industry that has overcharged consumers with overdraft fees, with interest bearing terms of use," he added. "There's a lot of misconceptions in the U.K. but when we get the chance to sit down with U.K. politicians ... they get convinced and then they switch sides."
IPO plans
Klarna hit $1 billion in annual revenue for the first time last year, posting record operating income of $1.2 billion. However, losses also accelerated 50% due to increased costs associated with international expansion, with Klarna's net loss coming in at about $109.2 million.
Klarna makes revenues from taking a fee from merchants each time a customer makes a transaction. The company is a regulated bank, and has been increasingly making a drive into retail banking in its home country as well as Germany.
Founded in 2005, Klarna is among many potential tech IPO candidates in Europe. Several firms are rumored to go public this year, including Deliveroo, TransferWise and Darktrace. Siemiatkowski said a stock market listing could happen as soon as this year, but the firm is waiting until its new chief financial officer, former HSBC executive Niclas Neglen, has settled into the role before making any official plans.
"Maybe it could happen this year, maybe it would be next year, but it's obviously going to happen fairly soon," Siemiatkowski said. "It's definitely in the works but we haven't officially started the process."
Klarna's boss added that the firm finds direct listings — an alternative route to a traditional IPO where firms list without issuing any new shares — "interesting." Siemiatkowski highlighted the example of Spotify, which went public via direct listing in 2018. But he ruled out the possibility of merging with a special purpose acquisition company, or SPAC, a listing method that has gained significant traction on Wall Street recently.
Copyright CNBC