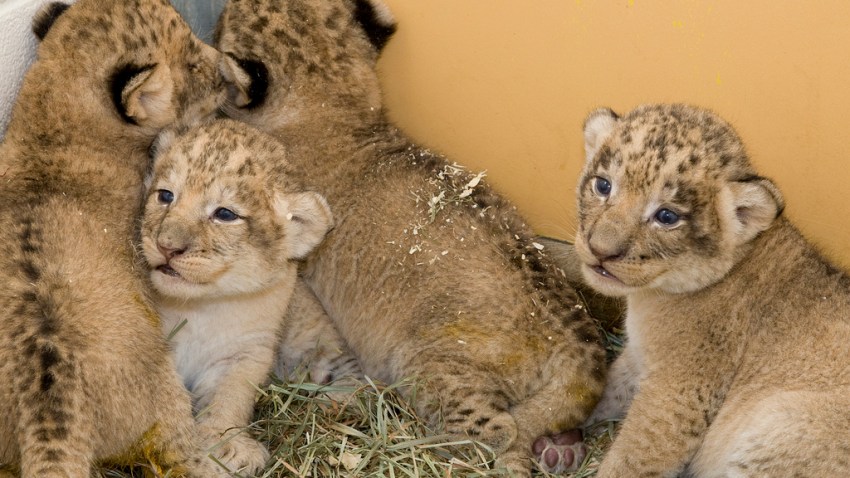 A little roar from one of four 17-day-old lion cubs was just one of many signs that the National Zoo's newest youngsters are off to a great start.
The cubs endured their first physical exam Friday. All four were given a clean bill of health.
"Their eyes are starting to focus on things, their hearts and lungs sound clear, they are all strong and in good body," said Dr. Katharine Hope, associate veterinarian at the zoo.
Health is not something zoo officials take for granted in these babies. Lion cubs in captivity had a 30 percent mortality rate in 2009.
All four little lions are believed to be female, but vets warn it's still too early to tell for sure.
The cubs' next exam will be in about a month. That's when they'll be given standard vaccinations.
The National Zoo's lion den could soon be getting even more crowded. Another female lion is pregnant.
---
Let's Go Around Town: Keep up with what's happening in the D.C. area anytime, anywhere. Follow us on Twitter and Facebook. Sign up for our e-mail newsletters and find out What You're Doing Tonight with texts delivered right to your mobile phone -- just text DCTONIGHT to 622339 to sign up. (Message and data rates may apply.) Don't forget our iPhone app!