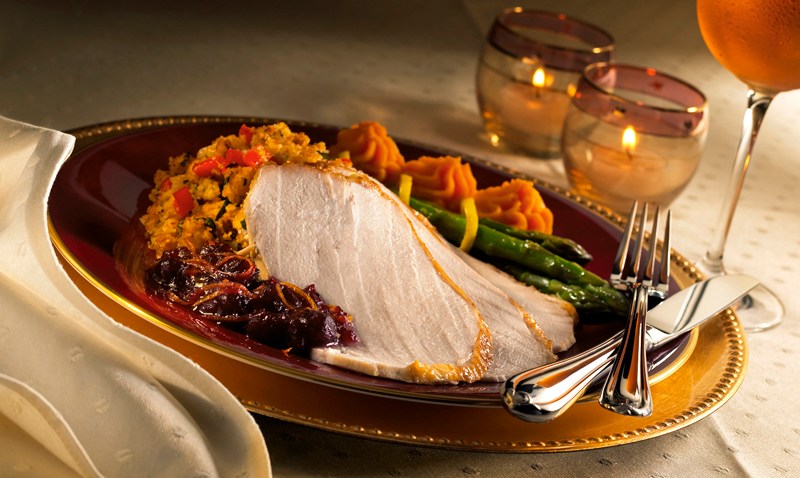 You could fit six Komis in one CityZen. Maybe more if you stacked them.

It'll take you an hour and 26 minutes to drive from Marcel's Washington to the Inn at Little Washington.

And first lady Michelle Obama single-handedly turned a city of American-food lovers on to the Indian spices of Rasika.

But those five Washington-area restaurants share a new distinction: Zagat ranks them the Top 5 for food in the region in its 2011 dining survey for Washington and Baltimore.

Zagat Survey, which calls itself "the world's most trusted source for information about where to eat, drink stay and play around the globe," collected the opinions of 6,484 diners who ate and rated a combined 883,000 meals. That's a lot of chicken tikka masala.

Marcel's won Top Food; Inn at Little Washington took Top Decor and Top Service; and Zaytinya landed Most Popular.

Baltimore's signature restaurant, Charleston, swept all Charm City categories except for Most Popular, where it placed second to Woodberry Kitchen.

Zagat also found that those 6,000-plus diners seem to value quality over conscience. Only 12 percent said low-carb or heart-healthy food were "extremely important." Seventy-five percent said they always order tap water; the environmental impact of the plastic water bottle only influenced 10 percent.
Reports about mercury levels in fish have not affected 77 percent of them in their selection habits. And 24 percent said it's "not very important" that food is organic or locally sourced. Eighty-three percent would like to see a health department grade "conspicuously" posted. Near the dishwasher in the kitchen doesn't count, unless you're Volt, ranked second in the Baltimore area for food and service, where diners pay a high price to eat by the heat of the oven.

Zagat evaluated the impact of the economy on those 6,000-plus diners. Thirty-three percent said the economy had not affected their dining habits. Although 38 percent claimed to be eating out less. Hmmm.
Another question revealed this trend since 2005: Diners are cooking at home more often and eating out less often. Fifty-two percent admitted to seeking out better deals at restaurants.

What irritates diners more than bad food, high prices, no parking, and over-crowding? Sixty-eight percent said bad service irks the most, followed by noise (14 percent).
Which may be the very reason Washingtonians drive out Georgetown Pike for the long-time favorite, L'Auberge Chez Francois, appearing only once in this Zagat survey at No. 5 for Top Service.
Zagat's Washington-Area List:
Top Food:
Marcel's
Inn at Little Washington
Komi
CityZen
Rasika
Top Decor:
Inn at Little Washington
Trummer's on Main
CityZen
2941 Restaurant
Oya
Top Service:
Inn at Little Washington
Komi
CityZen
Marcel's
L'Auberge/Francois
Most Popular:
Zaytinya
2 Amy's
Central Michel
Citronelle
Inn at Little Washington
Zagat's Baltimore and Surrounding Areas List:
Top Food:
Charleston
Volt
Prime Rib
Samos
DiPasquale's
Top Decor:
Charleston
Pazo
Scossa (tied with Pazo) (Eastern Shore)
Milton Inn
Antrim 1844
Top Service:
Charleston
Volt
Prime Rib
Tersiguel's
Linwoods
Most Popular:
Woodberry Kitchen
Charleston
Volt
Cinghiale
Prime Rib