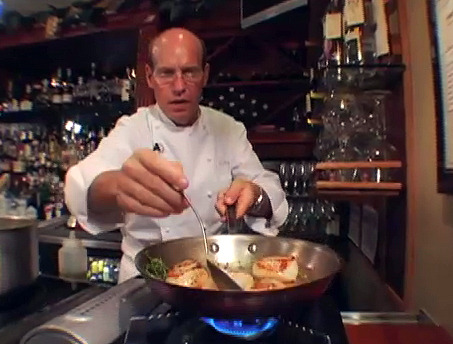 Capital Harvest on the Plaza returns today to kick off another season of eating a whole lot healthier than you do during the winter. And this isn't just another farmers' market.
Every Friday starting May 7, a famed local chef will offer cooking demos using produce found at the market, offering up samples and recipes to take home. Today at 1:30 p.m., it's Todd Gray of Equinox (818 Connecticut Ave. N.W.). who will offer a demo featuring his signature combo of community-farmed, organic ingredients and classical Italian cooking techniques.
It's all happening at Woodrow Wilson Plaza at the Ronald Reagan Building (1300 Pennsylvania Ave. N.W.). The market also includes prepared foods for those who need to eat on the go. But if you need to include a bit of grocery shopping, bring your reusable shopping bags and take a long lunch. We won't tell.