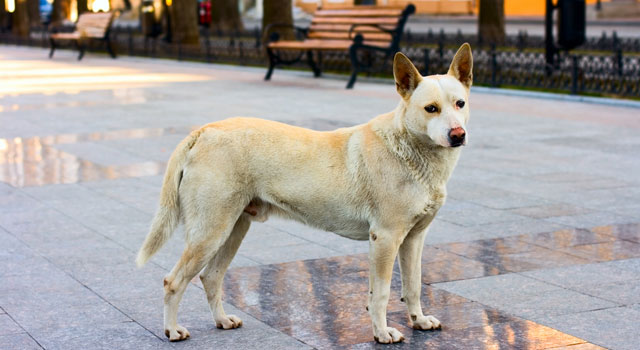 We could make some "this bar has gone to the dogs" crack, but do you really need to hear that at this point, when all you need is a drink? Yeah, we thought not.

On Tuesdays and Thursdays, from 5-8 p.m., the courtyard of the Hotel Monaco Alexandria hosts its World Famous Doggie Happy Hour. (Funny, we've never heard about this happy hour while traveling internationally.) Doggehs can snarf down complimentary treats and mingle at the water bowls, while their human counterparts get to eat with forks. (Yay. We're really getting better at that, honest.)

The adjacent restaurant Jackson 20 dishes out human treats made from local ingredients, mixing in a little Colonial style with the modern-day obsession over spoiling one's dogs rotten.

If you go ...
All dogs must be monitored and on a 6 foot leash at all times.
Dogs are not allowed inside the bar area.
Dogs are asked to keep their paws off of the tables and chairs.
All attendees are responsible for cleaning up after their dog.
Each attendee can bring a maximum of two dogs. Additional dogs require separate handlers.
All dogs must carry a current Rabies tag.
Any incidents of dogs fighting, biting another dog or person will be reported to the Alexandria Board of Health and Animal Control.
Dogs not behaving within the rules listed above will be asked to leave.