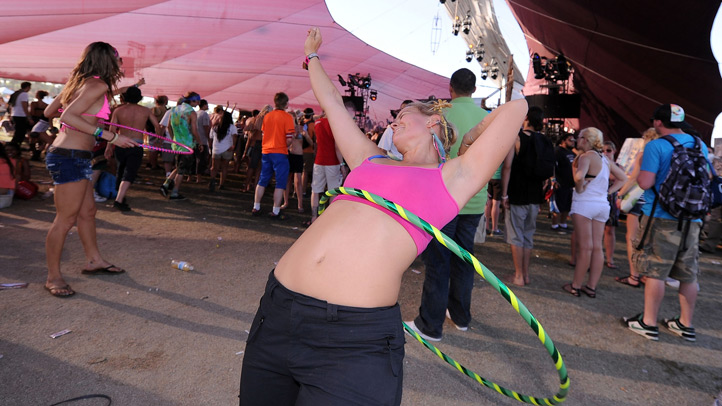 The resurgence of hula hoop coolness continues.
World Hoop Day -- the hula hooping whimsy that comes upon us every 13 months -- is happening this 11/11. (Last year: 10/10. Next year: 12/12. Following along? Good.)

The event runs 11 a.m. to 4:30 p.m. at the Sylvan Stage on the grounds of the Washington Monument, southeast of the monument itself.
Participants will be decorating hoops during the day and then later giving them to local low-income kids.
It's a fun, affordable form of exercise -- and it has Michelle Obama as a fan. She famously took 142 spins in a row.

You can also catch "mini-lessons, improv-jamming, potluck'ing, hoop-networking, and generally enjoying our ever- growing hoop community, together," the DC Hoop Collective says on its events page.

All levels of hoopers are welcome; bring a water bottle and wear several layers of warm, form-fitting clothing.

One last tip: Bring your own cup, fork, knife, spoon and so on if you're planning to partake in food, because this is an eco-friendly event. You can also donate to the group here.
---
Check Out the Scene: Keep up with what's happening in the D.C. area anytime, anywhere. Follow us on Twitter and Facebook. Sign up for our e-mail newsletters.