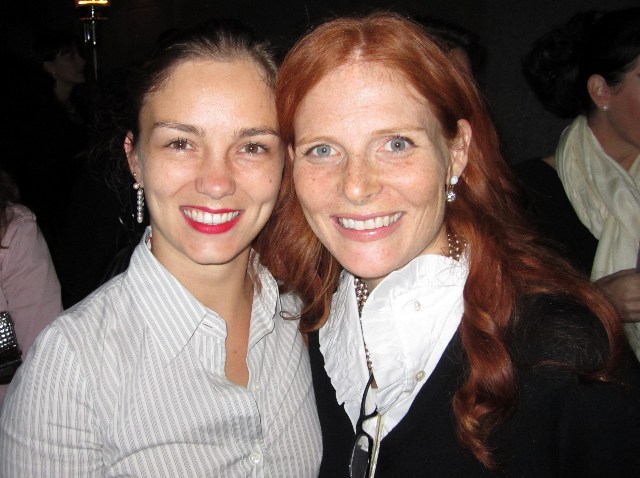 Girl's guide Crave DC, offering lustable products and services, brought together female entrepreneurs and hot local businesses during its book launch party at Eden Lounge last night. But it was a single craving that was in the forefront of at least one partygoer's mind: Fall shoes.
"I am seriously craving these Bruno Magli shoes," Alchimie Forever skincare Founder Ada Polla confessed to Niteside (Polla conveniently attended the event with Simply Soles shoe boutique owner Kassie Rempel).
"They are platforms with white crocodile around the platform," she said. "If your outfit is not quite right, but you have the right pair of shoes, then everything is fine in the world. That's all you need: perfect shoes and perfect skin."
Finally -- the secret to life revealed!