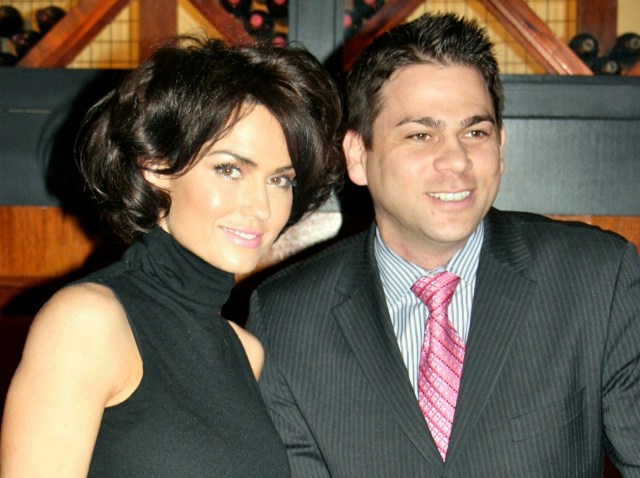 "Nip/Tuck" actress Kelly Carlson said last night she wasn't daunted by the powers that be on the Hill when she made an appeal to policy-makers in the name of animal cruelty prevention.
"Nothing really intimidates me, especially if I am passionate about a cause," the starlet said during an intimate dinner with friends at Teatro Goldoni last night.
The actress, who earlier in the day advocated on behalf of the Prevention of Equine Cruelty Act of 2009, was joined by award-winning star and fellow vegetarian Wendie Malick of "Just Shoot Me" fame and Michael Markarian of the Humane Society of the United States.
The dinner talk was a breeding ground for rather unusual conversation.
"Pets are being processed like children during the economic downturn," said Markarian. "They are placed in foster homes until the owners can afford them back in their lives."
But the one subject Carlson said was off-limits was "Nip/Tuck."
"I want to stick with the bill here," she said referring to the anti-cruelty act. "I don't want to talk about 'Nip/Tuck' because it's over."
The dinner party was hosted by Christine Warnke of Hogan & Hartson, Teatro Goldoni owners Jose Garcia and Michael Kosmides and, for the sake of full disclosure, the author of this post.