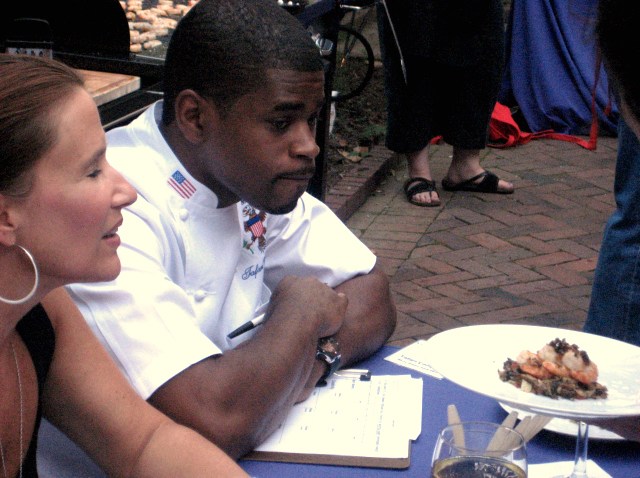 It wasn't the youth or inexperience of the chefs at the Brainfood Grill-Off that impressed White House Sous Chef Tafari Campbell.
It was the wonders they were able to make using the rudimentary equipment they were given at Decatur House Thursday evening.
"We have pretty good equipment in the White House - everything that any other commercial kitchen and restaurants around the city would have," Campbell said. "But these grills are like a backyard BBQ."
This year's competition, held in the courtyard of Decatur House, was an "Iron Chef" style cook-off that pitted teams of aspiring youth - assisted by local Chefs - against each other, choosing from a pantry of secret ingredients to present a dish to celebrity judges.
"There are some great Chefs here tonight with the kids," admitted Campbell, a rookie judge in the four-year-old competition. "As long as the food is cooked good, that's all I'm asking for."