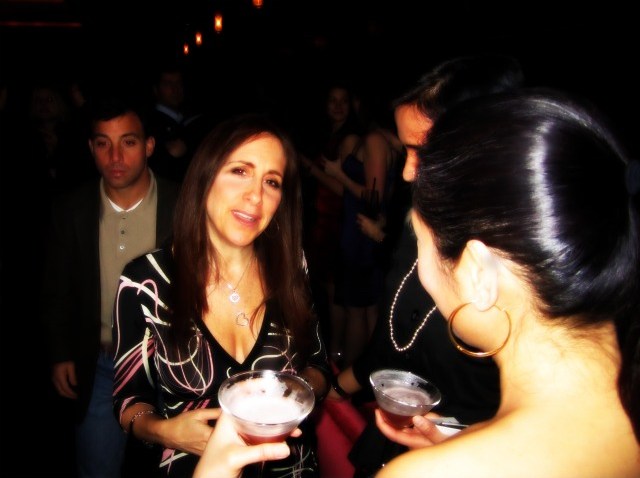 Interested singles took advantage of nationally renowned matchmaker Michelle Jacoby's services Thursday night at a Cupid the Matchmaker fundraiser.
Jacoby, who admittedly acted more as a "wingwoman" than a matchmaker last night, offered to match couples on-site so that no attendee would end up spending Valentine's Day alone.
"If you see someone you want to meet, I'll facilitate the introduction," she told Niteside. "Sometimes people just need a little extra push."
This is decidely different than the way her company, D.C. Matchmaking, works. "I only have 15 clients -- so I spend a lot of time perfectly matching each one." And while Thursday's event might have been about looks and first impressions, she asserts that a true matchmaker considers a more complete personality package.
"I have a very high success rate. Over half of my clients are in relationships -- or dating with the intent to be in a relationship."
So what's the secret recipe that leads to love?
"The best pickup line is a smile," Jacoby said. "If you're looking to start a conversation, it works almost every time."
The bucks raised last night will go to candidates seeking to walk the runway in the Washington Humane Society's Fashion for Paws benefit, coming up April 9.
(Yes, it was a benefit for a benefit. Don't let this make your head hurt.)