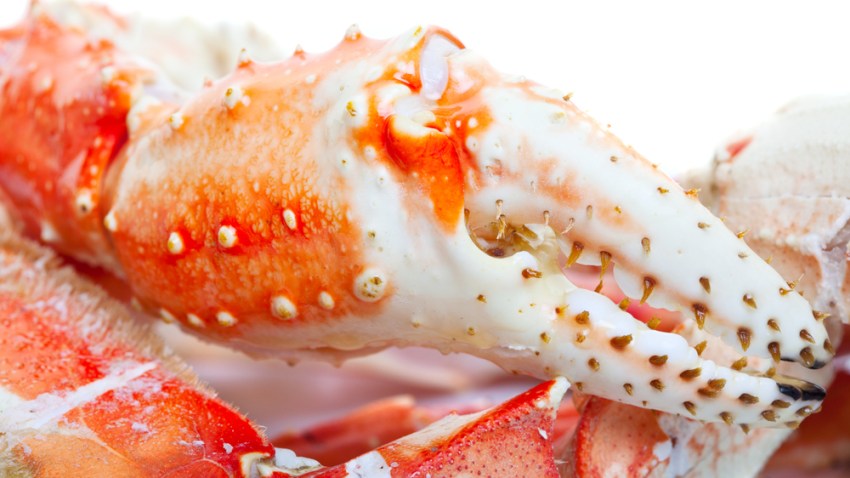 It's that time of year again, when soft shell crabs start popping up on restaurant menus throughout the region. Here's one fun way to enjoy 'em: the "Softie" pizza, now available at Comet Ping Pong (5037 Connecticut Ave. NW).
The tender clawed delicacies are cooked on a crust with garlic, melted leeks, Old Bay seasoning and lemon. The price for the seasonal pie is presently $17, though a rep for the restaurant says the cost could drop as the season progresses. But, really, why wait?
Also, tonight: Carmine's (425 7th St. NW) is offering free Peroni tastings, and Dino (3435 Connecticut Ave. NW) is running a $15 burger and beer special; that burger, by the way, comes DMV Burger Wars-approved.
COMING UP:

Two big foodie events are slated for this coming Sunday.
Poste Moderne Brasserie (555 8th St. NW) hosts Oysterstock, featuring lamb, beer, wine, spirits, live music, and, of course, oysters, all served up in the restaurant's spacious and breezy outdoor courtyard. Tickets cost $75 and are available here.
Meanwhile, the pork-centric culinary competition known as Cochon 555 takes place at the Liasion Hotel on Capitol Hill. Tickets start at $125. Get yours here.
For more info and other options, click on any link in the Y&H food events calendar here.
Got something tasty going on? Email tips, daily specials and event listings to hungry@washingtoncitypaper.com
What To Eat Tonight: Soft Shell Crab Pizza at Comet Ping Pong was originally published by Washington City Paper on April 18, 2012.
Copyright CITYP - Washington City Paper