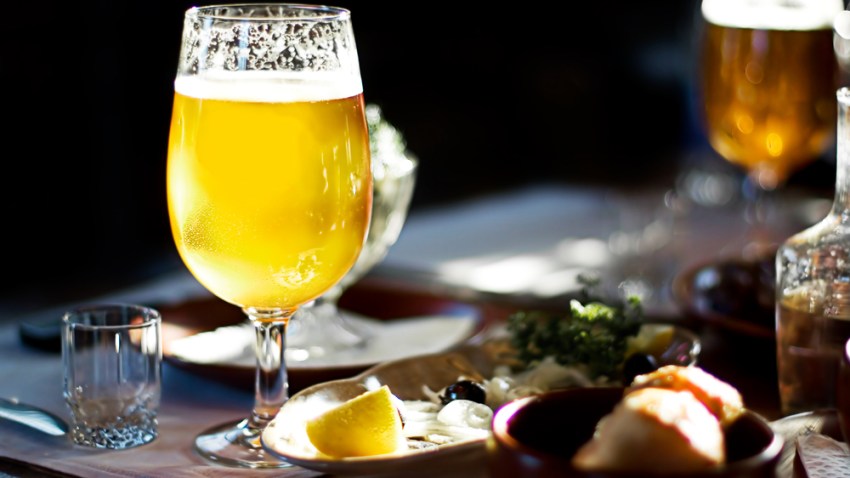 The latest local restaurant to get into the beer dinner game is Southwest D.C.'s Station 4 (1104 4th St. SW), which tonight launches a new Monday night special: three courses with sudsy pairings for $30 per person, plus tax and gratuity.

Granted, the three featured brews aren't all that eclectic. We're talking about mainstream labels Peroni, Pilsner Urquell and Blue Moon. The food menu offers a bit more diversity.

Starters include flash-fried calamari, cream of artichoke and a salmon watercress salad. Entrees feature a choice between beef and lamb pie, grilled salmon, short ribs and ricotta ravioli.

Dessert, meanwhile, is a sorbet duet or mango mousse with chocolate nibs.

Not thirsty for beer? Get the same grub without the pairings for $20.

COMING UP:

On Tuesday, The Occidental (1475 Pennsylvania Ave. NW) hosts a $200-per-person three-course meal and carving demo with TV's Adam Richman and noted butcher Pat La Frieda.

Meanwhile, the lead-up to Saturday's Artini fundraiser for the Corcoran Gallery of Art continues with cocktail parties at The Passenger (Tuesday), Againn (Wednesday) and P.O.V. at the W Hotel (Thursday).

For more info and other options, click on any link in the Y&H food events calendar here.

Got something tasty going on? Email tips, daily specials and event listings to hungry@washingtoncitypaper.com.
What To Eat Tonight: Short Ribs and Pilsner Urquell at Station 4 was originally published by Washington City Paper on March 26, 201.
Copyright CITYP - Washington City Paper