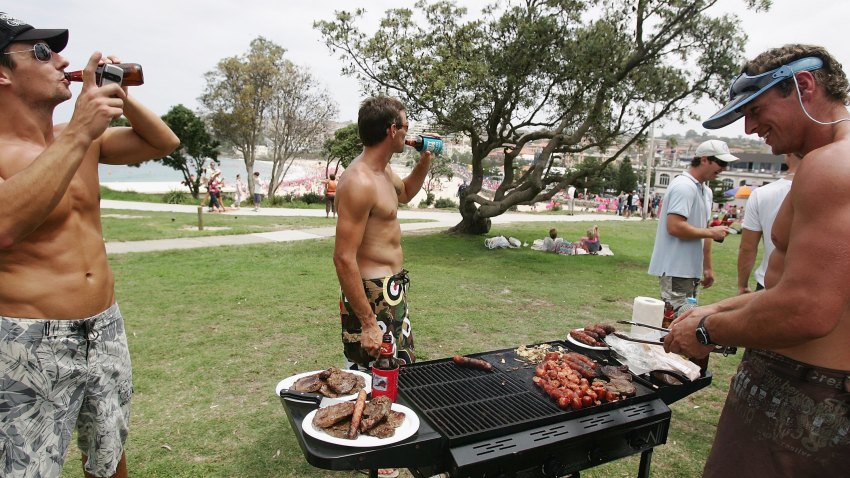 Stuck in town on Labor Day Weekend? It's OK, you didn't really want to figure out how to get to National Airport without the Metro, anyway, did you? Check out what's going on in town:

Labor Day Concert at the U.S. Capitol: Enjoy a free concert by the National Symphony Orchestra on the West Lawn of the U.S. Capitol (202-225-6827).
-- Monday, Sept. 7. Gates 5 p.m.; concert 8 p.m.
Irish Music and Dance Performances: Head up to the Bumper Car Pavilion at Glen Echo Park (7300 MacArthur Blvd., Glen Echo, Md.) for live music and step dancing. See the complete schedule (PDF). Free.
-- Monday, Sept. 7, 1-5 p.m.
Page-to-Stage New Play Festival: Catch free readings and open rehearsals of plays and musicals from 40+ local theater companies, all right at the Kennedy Center (2700 F St. N.W.). See the complete schedule here. Free.
-- Monday, Sept. 7, 2-10 p.m.

Herndon Labor Day Wine & Jazz Fest: Head to the Herndon Town Green (777 Lynn St. Herndon, Va.) to mingle with vino from Virginia wineries and musical performances throughout the day -- think jazz, Afrobeat and acoustic. Get the details here. $5 admission; $15 admission with wine tasting; kids younger than 12 free.
-- Monday, Sept. 7, 12-6 p.m.
BBQ Sauce Competition/Saint-Ex Pig Pickin': For barbeque and barbeque sauce lovers, EcoFriendly Foods is roasting a 300+ pound pig. For $9, get two BBQ sliders, sides and choice of sauces. Proceeds will benefit Ross Elementary.
--Monday, Sept. 7, 11 a.m.-5 p.m.

Leesburg Outlets Sales: Brave the Dulles toll road for 40 percent off at the Kate Spade outlet and tons of other drive-worthy deals. Get the details here.
-- Monday, Sept. 7, 10 a.m.-9 p.m.

Old Town Sales: Northern Virginia Magazine reports you can get serious deals this weekend at the Old Town Alexandria Boutique District, like 65 percent off all summer items in Diva Boutique's cellar, 60 percent off spring and summer items at The Shoe Hive and up to 50 percent off summer merchandise at Mint Condition. See what other sales are going on here.