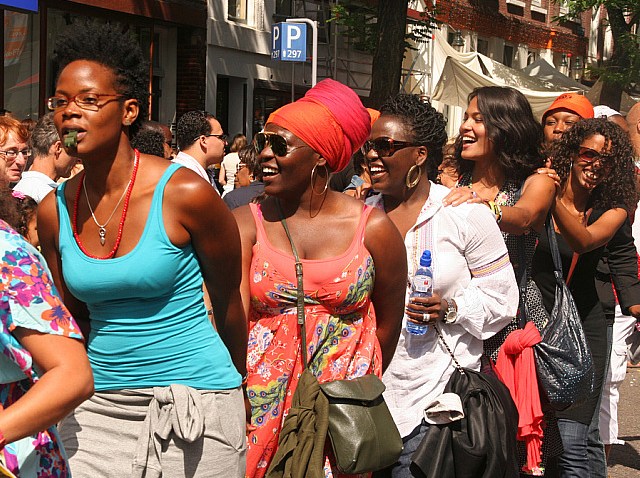 More than two dozen new businesses opened in the H Street Corridor in the past year, which means that Saturday's H Street Festival seriously has something to celebrate.
The fifth edition of the festival will fill four blocks of H Street (from 10th to 14th streets) with food, entertainment, sports, fashion and fun from noon to 6 p.m. And area promoters are thinking big this year -- which means you're reaping all the benefits.

The festival's divided into four sections, but we predict Urban Arts will be the big highlight of the day. Check out at least 15 art cars, a sword swallower and a belly dancer, plus an open house at the historic Atlas Performing Arts Center and live music all afternoon at the Rock and Roll Hotel (1353 H St. N.E.).

Wondering about other sections of the fest? Urban Works focusing on the revitalization of the neighborhood; Urban Wear is all about fashion (obvs) and Urban Sports features a boxing ring and a climbing wall.
In Urban Works, learn about several green roofs currently being installed on H Street. You can also find out about technology that's allowing businesses and individuals to do the right thing on a daily basis. Ooh, educational!
Mobile vendor Curbside Cupcakes will make its D.C. debut, and Dangerously Delicious Pies, opening in coming months, will also join H Street restos and creative food vendors for a special sneak preview.

So grab your bike or one of the free shuttle buses from Chinatown and Union Station, because we're guessing that H Street is the place to be on Saturday afternoon.