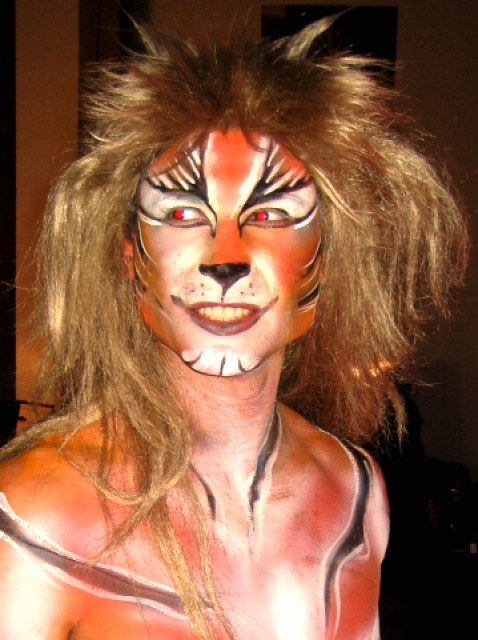 Make-up artist and body painter extraordinaire Kim Reyes turned models into walking works of art last night at the opening exhibit of the Crystal City BID's "Crystal Couture."
Using the contours of anatomy to paint different jungle animals -- a different set each night of the weeklong event -- Reyes confessed that she prefers to paint the curves of women, though the audience clearly enjoyed an eyeful of her muscular male model.
"Women are just prettier," she told Niteside. "And I can be more creative."
The event was held at Lowe Enterprises in Arlington.