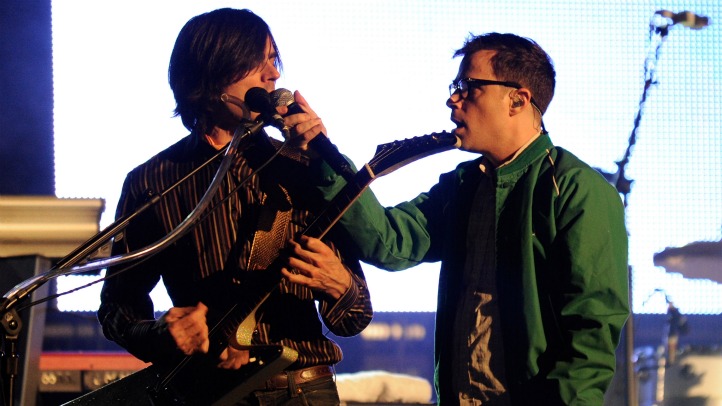 Weezer will headline this year's DC101's Chili Cook-Off, with tickets going on sale this Friday, April 8 at 10 a.m. The May 21 event will also have Papa Roach, Panic! at the Disco, Neon Trees, Paper Tongues and more on stage at RFK Stadium.
But enough about the music. There's chili to think about! Chilimakers compete in four categories: salsa, freestyle, red chili and green chili. The winner of the red chili category will go on to compete in this year's International Chili Society World Championship. Ooh, fancy!
General admission tix are $35 in advance or $55 at the door. The Sound Board VIP tickets ($250) include free beer, water and soda; seats above the soundboard and private port-a-potties. (Try not to think about this too much in advance.)
Proceeds benefit the National Kidney Foundation. Event planners say they've raised $5.8 million since 2005. You can order your tickets here.
---
Check Out the Scene: Keep up with what's happening in the D.C. area anytime, anywhere. Follow us on Twitter and Facebook. Sign up for our e-mail newsletters, download our iPhone app or join our Flickr group.