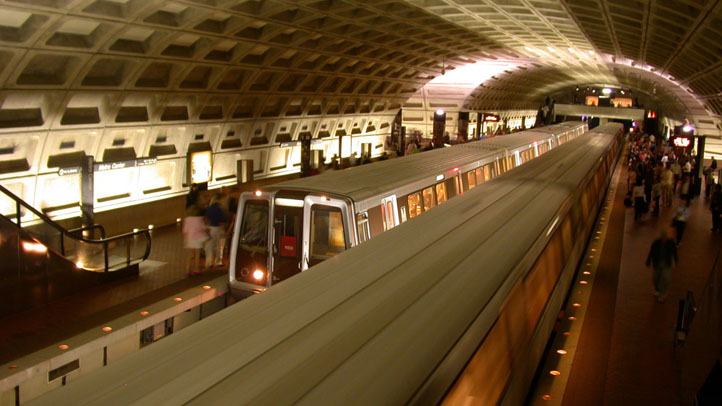 There will be several delays on Metro Friday through Sunday, however no stations will be closed this weekend.
Beginning at 10 p.m. Friday through closing Sunday the following service adjustments will take place:
On the Red Line: Trains will single-track between the Shady Grove and Twinbrook and between the Rhode Island Avenue and Takoma stations.
Trains will operate every 24 minutes between Shady Grove and Glenmont. Additional trains will run between Grosvenor and NoMa-Gallaudet on Saturday and Sunday from 9 a.m. to 9 p.m., meaning service about every 12 minutes.
Metro recommends riders who use the Shady Grove, Rockville, Twinbrook or White Flint stations use Grosvenor instead.
On the Orange, Blue, Yellow and Green lines: Trains will operate every 18 minutes to allow for rebuilding in the following work zones:
Between Mt. Vernon Square and U Street.
Between Stadium-Armory and Cheverly.
Between East Falls Church and West Falls Church (for Silver Line testing).
Riders can expect longer waits between trains on the platform but no additional delays due to rebuilding once on board trains.
Use Metro's trip planner prior to traveling to reduce your wait time this weekend.