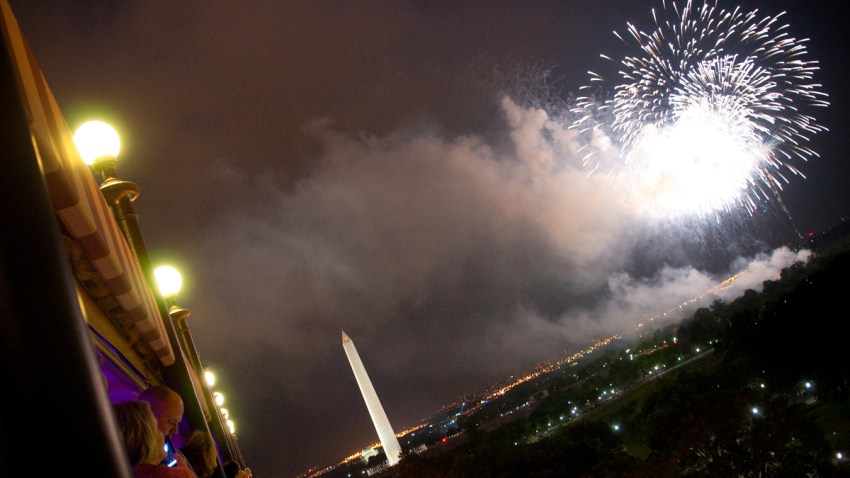 If you're staying at home over the Fourth of July, prepare to be inundated by an even larger flood of tourists this year. In its annual Fourth of July Booking Barometer, Travelocity has announced that D.C. is once again a top-10 U.S. destination for July 4th travel.
Surprised? Yep, probably not.
According to Travelocity, the District is the seventh most popular domestic destination, up from eighth place last year. New York City was this year's most popular destination, up from second place.
Average airfare to D.C. is $340, compared to $337 to New York, and the highest average airfares to top-10 destinations were $412 to eighth-place Seattle and $393 to 10th-place San Francisco.
Those two cities were the only top-10 destinations above the $391 average domestic airfare.
For those traveling over Independence Day, Travelocity recommends booking tickets well in advance. After analyzing years of historical airfare data, the company found that those who book three weeks in advance will save 20 percent over travelers who book at the last minute.
10 Most Popular Destinations (with average airfare):
1. New York City ($337)
2. Las Vegas ($365)
3. Orlando ($316)
4. Los Angeles ($364)
5. Denver ($314)
6. South Florida ($322)
7. Washington, D.C. ($340)
8. Seattle ($412)
9 Boston ($343)
10. San Francisco ($393)