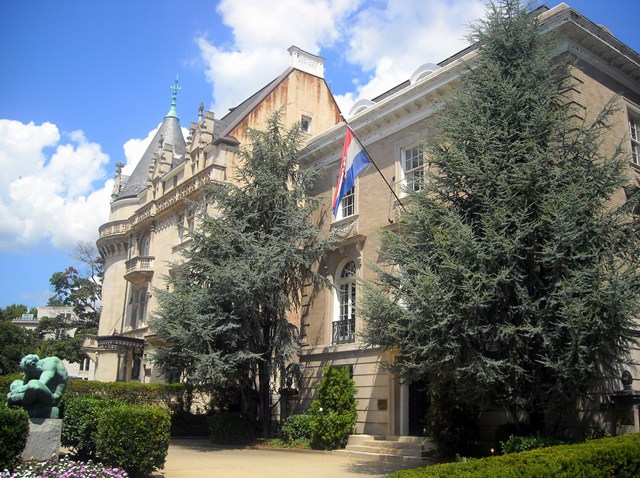 They're grand houses usually adorned with colorful flags -- Washington's international embassies.
Now you can get a closer look at them on a walking tour of Embassy Row. Cultural Tourism DC hosts the tours every spring. Show up at the Dupont Circle Metro Station (Dupont South Exit) at 10 a.m., and a guide wearing a blue and green Washington Walks badge will take you down Massachusetts Avenue and tell you the stories behind the houses -- some are standard, some are salacious.
The original owners were families who decided to showcase their fortunes in the nation's capital in the 1880s and 1890s. They came from all walks of life -- mining, railroads, banking, publishing, politics. The Great Depression and other misfortunes eventually drained the resources of many of these families. Decades later, the mansions were snapped up for as little as 10 cents on the dollar.
The walk ends outside the Phillips Collection museum. So put on your walking shoes and get ready for a lesson on the high life and high architecture.
The tours take place every Saturday from 10 a.m. to 12 p.m. through Oct. 31, rain or shine. The cost is $15 per person. Children 3 and under go for free. No reservations are necessary unless you plan to come in a group.
Visit Cultural Tourism DC for more information.