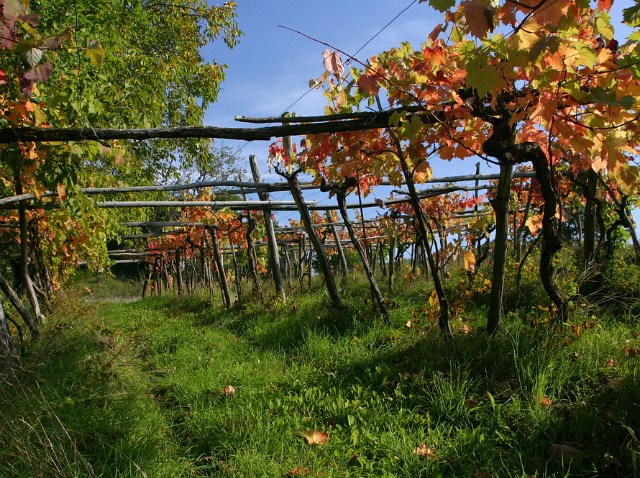 Why drink wine from Chile, Australia or even California, when some the best wine on the market is made right in Virginia? Here's your chance to taste all the varities close to home -- October is Virginia Wine Month.

So when you're heading out to survey some of the 15 million acres of beautiful fall foliage, take a detour through Virginia wine country and enjoy the fruit of the harvest. Virginia has more than 160 wineries, wine trails and wine festivals, so it should be easy to find something to savor.

Saturday in Linden, sip wine, relax on the deck, listen to classical music and watch the spectacular view at Sunset in the Vineyard at Fox Meadow.

Or go to Delaplane for Sunset Saturdays at Delaplane Cellars, with wine tastings, music from local artists and local food offerings. You must be old enough to drink for this event.

In Middleburg, there's the 10th annual Norton Wine and Bluegrass Festival. Enjoy wine from Chrysalis Vineyards while listening to bluegrass music all weekend long. Plus, local food vendors and artisans will be on hand to show off their creations.

Next weekend (Oct. 9-10), Leesburg, Fredericksburg, Culpeper and Washington hold wine events. And that's just Northern Virginia. For a complete list of Virginia wineries celebrating wine month, go here.
---
Let's Go Around Town: Keep up with what's happening in the D.C. area anytime, anywhere. Follow us on Twitter and Facebook. Sign up for our e-mail newsletters and find out What You're Doing Tonight with texts delivered right to your mobile phone -- just text DCTONIGHT to 622339 to sign up. (Message and data rates may apply.) Don't forget our iPhone app!