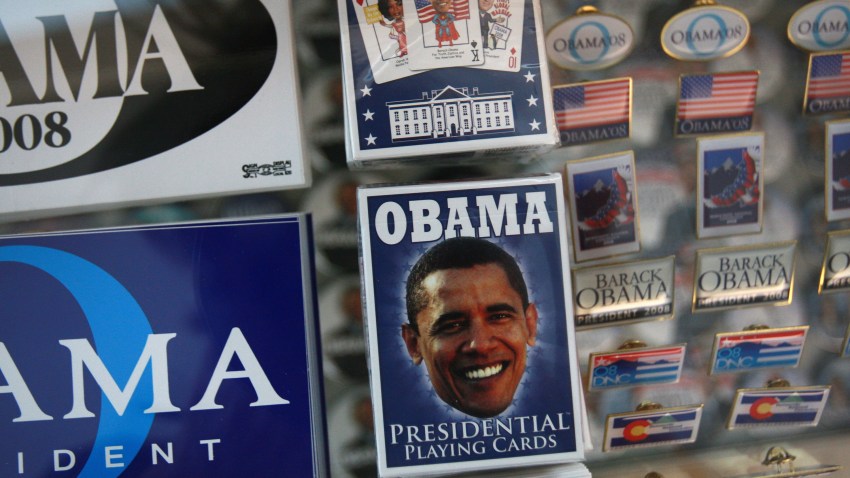 WASHINGTON -- President-elect Barack Obama's swearing-in could be a boon for Said Rangbar, among hundreds of people hoping to cash in on Inauguration Day.
The Washington street hot dog stand vendor plans to stock up his cart with food and drinks for the throngs of people expected to pack the nation's capital for Obama's swearing-in.

He's among dozens who have applied for a limited number of vending spaces in a D.C. government lottery and some are already grumbling about the scheduling of the lottery. Each space is only 10 feet by 10 feet, but carries the promise of a big payback.

"I hope the lottery gives me a good spot," said Rangbar, who's been vending in downtown D.C. for several years.

There will be 700 vending sites near the inaugural parade route and another 1,000 around the city. That's up from about 100 spaces the government gave out for the 2005 inauguration.

"It's much much larger than anything we've had before," said Shana Kemp, a spokeswoman for the D.C. Department of Consumer and Regulatory Affairs.

Vendors hope that heightened interest in witnessing the country's first black president will translate into dollars. (Don't be surprised if they double prices.)

Cornelius Williams already sells Obama T-shirts, watches, calendars, pens, hats and tote bags at his stall near the commuter-heavy Metro Center station. He plans to order more products from a D.C. wholesaler in time for the inauguration.

"You got a chance to really make some money," he said. "I'm trying to get over the hump just like everybody else."

What could be more American than that? Well, not the Obama products Williams sells.

"The plants where they make all of these things are probably overseas," he said. "All the labels say 'Made in China.' What can you do? That's what big business has decided to do ... jobs are in other countries because labor is cheaper."

People have until Dec. 30 to apply for the lottery, which will give preference to local vendors. Results come out Jan. 6.

D.C. officials say those caught selling products without permits face penalties. But they admit it may be difficult to monitor the entire city.
Some vendors are upset by the city's regulations. They say fees are too high and that several designated vending spots will be in out-of-the-way areas.

Brenda Sayles, a vending advocate who also is a part-time vendor, said sellers are in a bind. They don't find out whether they get a spot until two weeks before the inauguration, so either they stock up before products run out, or they wait to get a guaranteed spot and risk there being nothing left.

"There's a lot of discontent," she said. "Your whole planning process is being put on hold."

Vending advocate groups plan to hold a rally on Monday at the city's consumer affairs department to voice their concerns.
Copyright AP - Associated Press