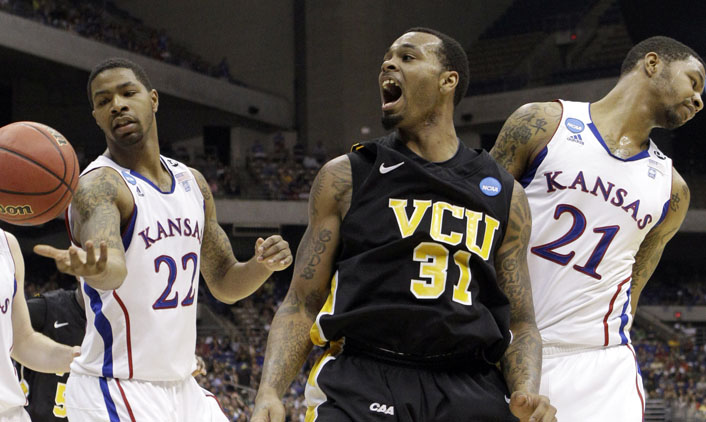 The country is going VCU crazy as the Rams head to the Final Four to play another underdog team -- Butler -- Saturday in the semis.

Don't believe us? Just check out the web traffic:

Web hits to the main vcu.edu page last Sunday: 4 million. Yesterday after VCU beat Kansas: 11 million.
Web hits for the athletics site reached 6 million Sunday.
"VCU" was the No. 1 and "Virginia Commonwealth University" the No. 2 hot Google trends on Sunday.
Media hits from Friday through Monday: 3,200, compared with about 300 for that time frame in a normal period.
On Facebook, VCU had 1,006 new likes from March 16-26, up 462 percent during that time period.
VCU Alumni Facebook: 373 new likes in same time period, up 727 percent during that time.
On Twitter, the university had nearly 1,000 new followers to its combined accounts.