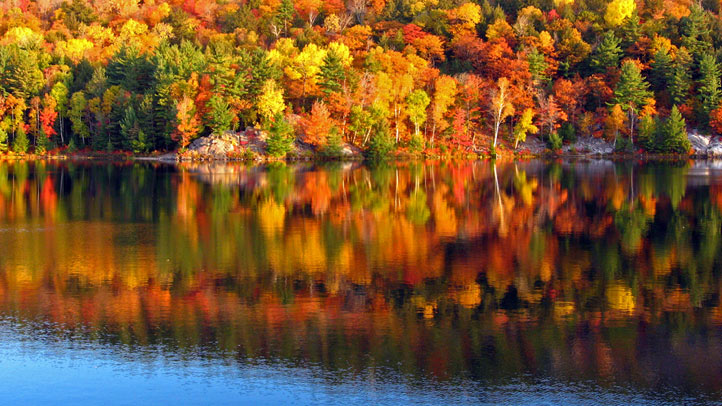 The hottest summer in 75 years. A 5.8-magnitude earthquake. Heavy rains and flooding.

At least nature has one good thing in store for the region -- fall foliage -- and AAA has included Virginia and Maryland hotels on its list of best places to enjoy it.

The Homestead in Hot Springs, Va., made the list. Settled on 3,000 acres in the Alleghany Mountains, the luxurious western Virginia hotel includes opps for horseback riding, golfing, carriage rides and the like. Go hiking in the mountains or grab a rocking chair (yes, it's that old-school). Basically, imagine you were really, really rich back in 1900. The property dates back to 1766 and has hosted several presidents.
Antietam Overlook Farm and Bed & Breakfast in north central Maryland (Keedysville, to be precise), is set on a mountain ridge, allowing guest a view of rolling hills in four states: Maryland, Virginia, Pennsylvania and West Virginia. And living up to its name, the Antietam Overlook... um, looks over the historic Antietam Battlefield in the valley below. The place itself is small, with only five guest rooms. Some have a screened-in balcony or porch; all have gas fireplaces. An abundance of bird feeders adds the necessary country activity of making up names for whatever breeds of birds you think you might be watching.
Of course, you could also do your viewing for free by taking a drive out to the Blue Ridge Mountains one Sunday. But how would the ridiculous fancy resort figure in then, huh, AAA?
---
Check Out the Scene: Keep up with what's happening in the D.C. area anytime, anywhere. Follow us on Twitter and Facebook. Sign up for our e-mail newsletters. Don't forget our iPhone app!