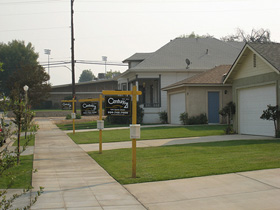 From an UrbanTurf reader:
Do you know what percent commission realtors typically receive these days when a house is sold? I know the norm, in a good market, is around 3% for both the buyer's and seller's agents. Is it any different in this economy?
We spoke with a few agents who said that the commission for both the buyer's and seller's agent is still around 2.5 to 3 percent. Let us know in the comments section if you have heard something different.
More recent articles about DC area real estate from UrbanTurf:
Copyright 2007-2009, UrbanTurf.
@import url('http://dc.urbanturf.com/stylesheets/nbcwashington.css');
Copyright URBAN