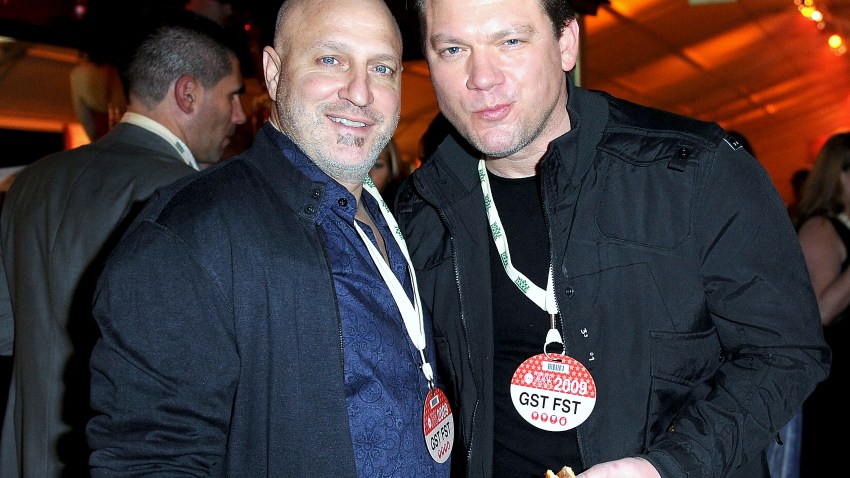 A celebrity appearance by chef Tyler Florence on Sunday surprised shoppers at the Westfield Montgomery Shopping Center in Bethesda, Md.
Florence autographed free cans of Pringles chips to spotlight the debut of the new Pringles Multigrain chips.
Florence, made famous by his shows on the Food Network like "Tyler's Ultimate," traded fist bumps with a lot of youngsters and posed for pictures with fans.
And it was all for a good cause. Until the end of June, enter the barcode numbers from a can of Pringles Multigrain into their website (PringlesMultigrain.com) and Pringles donates a dollar to "Share our Strength" -- the organization dedicated to ending childhood hunger in America.
And for your foodies, Tyler Florence has three recipes on the Pringles website that feature the new chips: a picnic sandwich, baked potato soup with broccoli and a grilled steak sandwich.