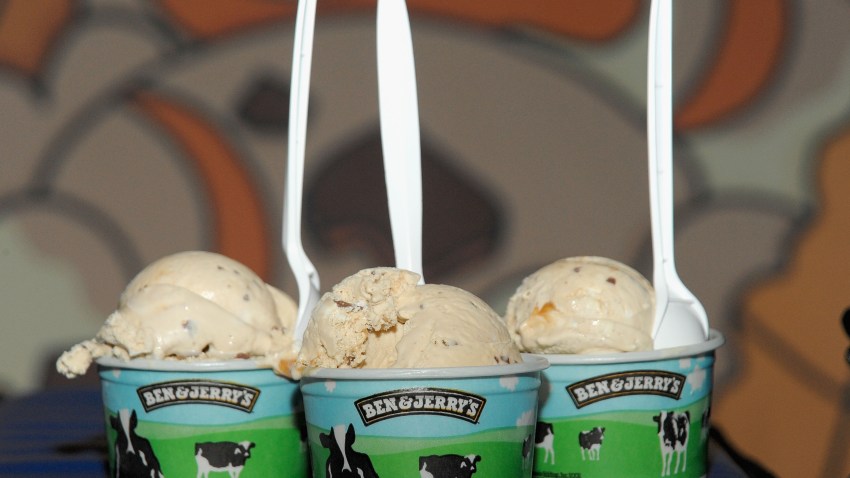 Some people would do anything for ice cream. And if it's free, step out of the way! Well, today, all you have to do for free ice cream is take a picture and post it on Facebook.
Ben and Jerry's is teaming up with Duke Ellington School of the Arts to promote the school's production of"'Dreamgirls." Just head to the Ben and Jerry's in Georgetown (3135 M St. N.W.) today from 12:30 to 2 p.m., take a picture with "The Dreams" and then post it on Facebook, Twitter or any other social networking site you like.
Then you'll get a scoop of Cherry Garcia or Vanilla Heath Bar for free -- just don't forget to mention Duke Ellington and 'Dreamgirls' in your post.
The students' produciton will also feature a special appearance by original Dreamgirl Jennifer Holliday on Dec. 9. The school is hoping to raise much-needed funds to support arts instruction and programs. Duke Ellington is a nationally acclaimed high school providing a rigorous dual curriculum in both academics and arts.
---
Let's Go Around Town: Keep up with what's happening in the D.C. area anytime, anywhere. Follow us on Twitter and Facebook. Sign up for our e-mail newsletters and find out What You're Doing Tonight with texts delivered right to your mobile phone -- just text DCTONIGHT to 622339 to sign up. (Message and data rates may apply.) Don't forget our iPhone app!