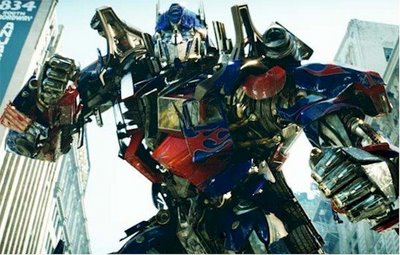 The robot aliens of "Transformers 3" will be invading D.C. a little later than expected.
The filming dates for the third installment of the franchise have again been pushed back, according to POLITICO.
Kathy Hollinger, director of the D.C. Office of Motion Picture and Television Development, told POLITICO that the film will no longer begin shooting in D.C. on Sept. 27. Instead, fans of the films will have to wait until Oct. 4 to see their favorite extraterrestrials downtown.
The starting date is still tentative, but there are some places already set as filming locations. The National Mall, monuments, the American Red Cross National Headquarters and DAR Constitution Hall are all destinations for potential sightings of Shia LaBeouf and his costar, model Rosie Huntington-Whitely.
Permission for all the shots have not yet been secured by Paramount Pictures from U.S. National Park Service. Hollinger, however, told POLITICO that the studio "is still talking to the National Park Service to refine the requests to possibly get more flexibility."
We're sure there are many fans hoping that filming starts sooner rather than later. Who wouldn't want to see one of Hollywood's hottest actors and a Victoria's Secret model help Optimus Prime save the human race on their lunch break?
---
Let's Go Around Town: Keep up with what's happening in the D.C. area anytime, anywhere. Follow us on Twitter and Facebook. Sign up for our e-mail newsletters and find out What You're Doing Tonight with texts delivered right to your mobile phone -- just text DCTONIGHT to 622339 to sign up. (Message and data rates may apply.) Don't forget our iPhone app!