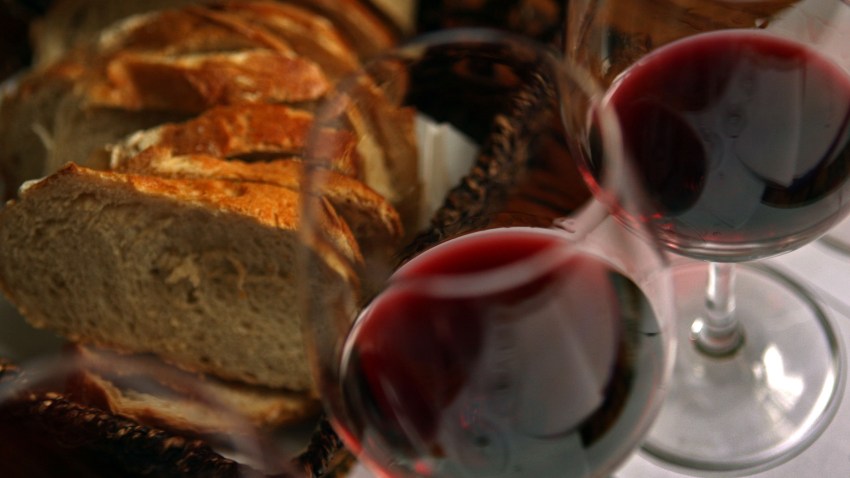 Theo Rutherford, bar manager and sommelier at Ripple in Cleveland Park, presents tips on becoming a wine connoisseur, or at least smart enough to impress your friends at your local watering hole...
---
It is a sight I see all the time: someone pondering over a wine list or pacing through the aisles in a wine store wondering what half of the bottles are. Invariably, they reach for a bottle of pinot noir or chardonnay, thus ending their harrowing experience.
But fear not; I'm about to give you some wines that will make this task a little less daunting and will help you become more knowledgeable to boot!
The following are five of my favorite "geek wines," or wines many people don't know about that I think you really need to try.
1: Grenache from Campo de Borja
While wine has been produced in this part of Spain for centuries, we're only now beginning to see a surge in availability in the States. In Campo de Borja, they mostly focus on grenache, which makes me happy because it's one of my favorite wines.
But unlike French grenache, the selections from Campo de Borja are big and bold; they are wines that instantly make their presence known. Usually they have a lot of dark fruits to them, along with a really cool spicy pepperiness to finish. Think big, boisterous and kind of saucy, much like Jane Lynch as Coach Sylvester in "Glee."
Try: Tres Picos Garnacha from Bodegas Borsao.
2: Carmenere from Chile
Until recently, carmenere was actually thought by most wine makers in Chile to be merlot. Though it was first produced in France, carmenere has found a fantastic home in Chile, where it still has a great old world swagger.
These are bigger wines, with really awesome flavors of cassis and bold plums, and they end velvety smooth, if done well. It's kind of like Pierce Brosnan's portrayal of James Bond: bold, cocky, but always smooth and sophisticated.
Try: Montes Alpha Carmenere or Purple Angel by Montes (a little more expensive).
3: Cru Beaujolais (Gamay)
We all know Beaujolais. Really cheap wine that's released shortly before Thanksgiving and consumed in plentiful quantities at French parties all around the city (a nod to Bistrot du Coin). However, that's not all the Beaujolais does. There are 10 villages in Beaujolais that legally cannot make these wines. Instead, they make oak-aged gamay that can rival some Burgundian pinot noirs in quality.
These lighter-bodied wines throw a fistful of bright fruits your way, like cranberry, strawberry and tart cherries, and they are perfect for the quickly approaching warm weather. With these, think of Nathan Lane in The Birdcage: light, airy and oh so much fun!
Try: Domaine Piron Moulin a Vent.
4: Falanghina from Italy
Don't worry, white wine lovers, I haven't forgotten about you. I give you one of my favorites -- the little-known but fantastic falanghina. Pronounced fal-in-gee-nuh, these crisp, floral whites come from Campania, just north of Naples.
These are wonderful wines for seafood and other light dishes. Some of the greatest examples have a lot of lemon and citrus to them, and also give you a wonderful whiff of honeysuckle. For these, think of someone elegant, bright and talented like Meryl Streep in "Julie and Julia."
Try: the Falanghina from Grotta del Sole.
5: Bukettraube from South Africa
OK, so I'm pulling out a truly geeky wine on this one, but bear with me. Pronounced bu-ket-trau-be, this white wine originated in Germany. However some wine growers in South Africa found that it's quite at home in their soils.
With really enjoyable flavors of peach, pear, melon and lime, it's sometimes compared to some of the best pinot gris from Oregon. This is what I call a "back porch" wine; perfect for sitting outside after a Nats game. These wines are unassuming and approachable, kind of like most any character played by Morgan Freeman.
Try: the Buketraube from Cederberg.
Now, one thing needs to be said about these wines: You get a lot for your money with these selections. They won't empty your wallet, and while this list is by no means the be-all, end-all selection of wines you should try, it gets you off to a good start!