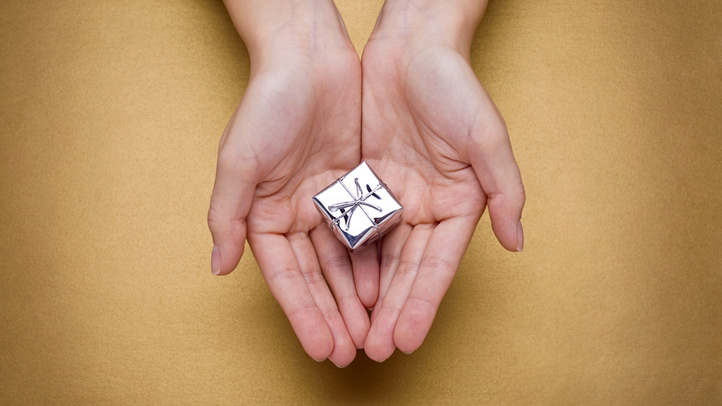 Tis the season of festive lights, Christmas carols, huge shopping discounts, and family gatherings. But nothing makes the holiday season more fulfilling than finding ways to give to those in need. We've rounded up the top 10 ways to give back this holiday season to individuals and organizations that need it most.
1. Adopt a Family
Help out a family in need this holiday and make your home feel like theirs. Community Family Life Services is one local organization that sponsors an Adopt-a-Family program that allows you to make lasting memories for one family this holiday season.
2. Participate in a Toy Drive
The U.S. Marine Corps Toys for Tots Foundation holds its annual toy drive that allows individuals to donate toys, greeting cards and this year snow globes, to children in need. Visit their website to find the nearest dropoff location.
3. Feed the Homeless
Donate food, time or funds to the Capital Area Food Bank not only this holiday season, but year round as they provide food to deserving families in the D.C. area. Help out and see first-hand the impact you can have on an individual in need of food.
4. Donate Clothes to a Local Shelter
With dropping temperatures and seasonal snow sure to be on the way, plenty of people are sure to be able to benefit from extra clothing. Make a clothing/coat drop-off at your nearest homeless shelter and warm the heart and body of someone in need. The Community for Creative Non-Violence (CCNV) is one facility with their doors wide open, citing jackets, pants and sweaters as their most-needed items this winter.
5. Support the Troops
Help give our troops the celebrated return they deserve by joining Operation Welcome Home Maryland to greet sailors, airmen, soldiers and marines at the gates of BWI Airport. Bring hand-made thank you cards, pre-packaged/single-serving snacks, and a warm smile as you aid in giving our troops a holiday greeting they'll never forget. Visit the website to get the latest info on upcoming welcoming events.
6. Give the Gift of Health
Join the Food Lion Challenge Fund and Children's National Medical Center to help ensure proper medical treatments for a child this holiday season. Make your monetary gift go twice as far when you donate before Dec. 31, with $25 becoming $50, $50 becoming $100 and so on.
7. Volunteer at a Local Hospital
Carve out time to make a difference in the life of someone who won't be home for the holidays. Children's National Medical Center, Providence Hospital and Washington Hospital Center are just a few of the area hospitals with open doors for volunteers and whose patients are more than eager for companionship and comfort around the holiday season.
8. Donate Shoes
Soles4Souls helps provide shoes for those in need around the world. Whether you want to donate shoes, host a shoe drive or host an online fundraiser, there are several ways you can get involved to help those who need it most.
9. Foster a Pet
Open your home to an animal this holiday with Homeward Trails Animal Rescue. Foster or adopt a rescued pet from the shelter and make a happy holiday addition to your family.
10. Help Former Foster Kids
Become a much-needed support system this holiday season and donate to Foster Care to Success, an outreach program that helps former foster care children successfully transition into adulthood. Your donation can help fund a foster child's college education and provide them with care packages while away at school.