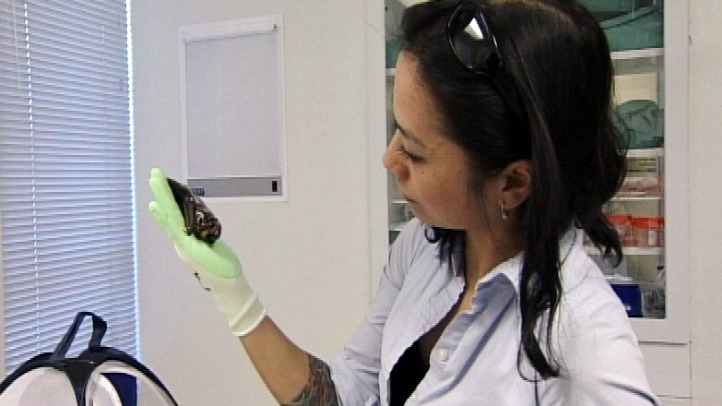 A bat weighing less than an ounce bravely underwent eye surgery in Vienna, Va.

Jorge, an adult hoary bat, was rescued a year ago when he was found with a badly damaged wing. Since then he has lived at Bat World NOVA, which works to educate the public about bats.

But Jorge had developed a severe eye infection, and earlier medical treatments didn't resolve it. Dr. Elizabeth Adkins surgically removed his eye last month at the Hope Center for Advanced Veterinary Medicine.

The surgery was challenging due to the bat's extreme teeniness. "His three-millimeter eye about twice as wide as a pin-head," Adkins said in a press release.

Jorge is recuperating at Bat World NOVA.

"I expect that he will soon return to his busy teaching schedule," Adkins said.
---
Check Out the Scene: Keep up with what's happening in the D.C. area anytime, anywhere. Follow us on Twitter and Facebook. Sign up for our e-mail newsletters.