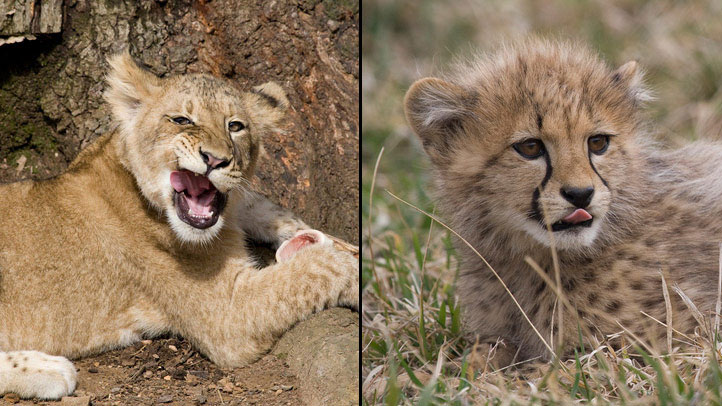 So the National Zoo may have bid its beloved Tai Shan farewell, but its baby animal quotient has vastly improved in the past few months.
Whether it's the seven playful lion cubs or the pair of cuddly cheetah babies, there's enough squeeable cuteness going on to keep everyone glued to the Zoo's Flickr page for a long, long time.
But who rules when it comes to said cuteness? In this gallery, we take you on a play-by-play of the factors that comprise their respective adorability.
Now it's time for you to vote: Who's the absolute cutest?
Who's cuter?
survey software