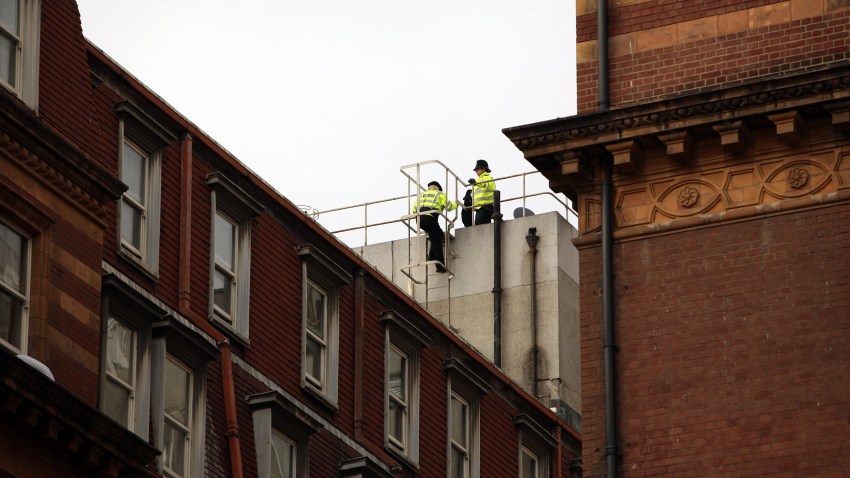 Let's see. Your favorite drink is a vodka martini, shaken not stirred. You never go out without a tux. AND you live in the picturesque conspiracy capital of the world?

We see where this is all headed. And can we just say: Lucky you! Now you have a film festival to look forward to!

From Oct. 7 to 10, the District plays host to the first Thrillspy International Film Fest, held at the Naval Heritage Theater and the Goethe Theater. The program has been tailored to fans of thriller and spy genre movies, from James Bond to "CSI," from Jason Bourne to "Fatal Attraction." Sweet! (And a little creepy, at least in the case of "Fatal Attraction.")

Our recommendations? Start the festivities with the recent "State of Play" on Wednesday with Russell Crowe as an investigative reporter uncovering a D.C. conspiracy. Thursday, hit up the Bond-style Halloween Party at Ultrabar (911 F St. N.W.). Friday, discover local Maryland native Brian Davis' 2008 Student Academy Award-winning documentary "If A Body Meet A Body."
Finally, on the closing night, there's the D.C. premiere of "The Champagne Spy," a 2007 award-winning documentary about an Israeli agent going undercover to sabotage an Egyptian weapons program.

The festival will also include lectures, book signings, VIP socials and a charity gala, as well as tours of the International Spy Museum and the National Crime and Punishment Museum. A full-fest pass is $50; otherwise you can purchase $10 day passes on the Web site.