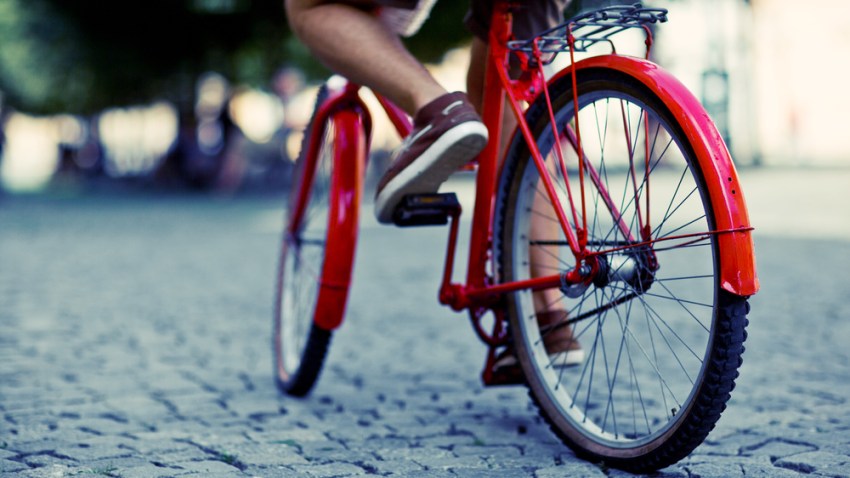 What are you doing this week? We offer up our favorite picks for the five days ahead:
---
MONDAY, MAY 14:
American Craft Beer Week kicks off, with

a rare offering of Batch 100 Strong Black Alein

growlers, pints and samplers at Mad Fox Brewing Company (444 W. Broad St., Falls Church, Va.).

On cask they'll have Defender APA, St. James Irish Stout, Wee Heavy and The Funk.
Catch a screening of "Miss Representation" at GALA Hispanic Theatre (3333 14th St. NW). The film "explores women's under-representation in positions of power and influence in America and challenges the limited portrayal of women in mainstream media. 6:30 p.m.; $15-$20.
Author Jennifer Miller will be speaking about her new book, "The Year Of The Gadfly," at Politics & Prose (5015 Connecticut Ave. NW). 7 p.m.; event free; book 20 percent off $24 during May.
---
TUESDAY, MAY 15:

The month's Food & Folklore event at Eatonville (2121 14th St. NW) takes the Kentucky Derby as its theme. Enjoy a three-course prix fixe dinner and a presentation of artist Tim Hinton's portrait series, "The Legends: A Tribute to Historical Black Jockeys." 6:30 p.m.; $45.
Hotel Monaco (Alexandria) hosts a Doggie Happy Hour in its courtyard Tuesdays and Thursdays. Furry friends can snarf down complimentary treats and mingle at the water bowls, while their human counterparts get to eat with forks. 5-8 p.m.; no cover; see rules for dogs here.
---
WEDNESDAY, MAY 16:

BicycleSPACE (1019 7th St. NW) leads the charge... er, bike ride to RFK Stadium for the D.C. United game, Borderstan reports. At the stadium, riders will find free bike parking and a tented tailgate area with food and drinks. Riders will also be able to sit together from a dedicated section. Bike caravan departs 6 p.m.; $32 for ride, tailgate party and game.
As part of American Craft Beer Week, Smith Commons (1245 H St NE) features brews from Brewery Ommegang of Cooperstown: NY Witte, Abbey Ale, Rare Vos and Bomber bottles. "Tastemakers" from ScoutMobDC will be also on hand. 5-11 p.m.; no cover.
The latest Story League contest, Psychic Phenomena, invites participants to share their true seven-minute stories -- about ESP, clairvoyance, eerie coincidence, etc. -- on stage for the chance to win a $100 cash prize at Busboys and Poets (2021 14th St. NW). 9-11 p.m.; $10.
---
THURSDAY, MAY 17:

ZooFari features fare from more than 100 of the area's top restaurants, in tents sprawling across the grounds of the National Zoo (3001 Connecticut Ave. NW). Enjoy noshes from spots such as Art and Soul, Central Michel Richard and Potenza, plus plenty of wine, live music, live and silent auctions, and animal demos. 6:30-9:30 p.m; $150-$175; see all participating restos here.
The Front Row in Bethesda kicks off, with more than 40 events in three days, including sales, a Friday fashion show, and screening on Thursday of "God Save My Shoes" at Bethesda Row Landmark Theatre (7235 Woodmont Ave., Bethesda). RSVP to shoes@brandlinkdcrsvp.com for film screening; 7:30 p.m. Through May 19; see complete schedule here.
ArtJamz' Paint in The Park kicks off a month of for al fresco painting sessions (Thursdays, through June 21) -- coinciding handily with the Golden Triangle Summer Concert Series. Lethal Peanut performs this week. Your ArtJamz ticket gets you a 16 x 20 stretch canvas to keep, plus the use of an easel, acrylic paints, brushes and other materials. 5:30-7:30 p.m.; $30.
---
FRIDAY, MAY 18:
Day 2 of The Front Row features a book signing from Andy Cohen, host of Bravo's "Watch What Happens Live." He'll be signing his book, "Most Talkative," in front of Redwood (Bethesda). The Front Row's signature event, a runway show, follows, with stores staying open late so you can shop the looks you just saw. 5 p.m. book signing; 7:30 p.m. runway show. Through May 19; see complete schedule here.
Artomatic returns for a month of art events "by artists, for everyone." Located in a former office building (1851 S. Bell St., Arlington) slated for demotion, Artomatic offers 10 floors of art by more than 1,000 artists, plus performances, live music, film, fashion, workshops and seminars. Opens 6 p.m. Friday; free; through June 24.
Celebrate the 65th annual Cannes Film Festival here in D.C. at the Palme D'Or sunset soiree on the rooftop of the Beacon Hotel's Sky Bar (1615 Rhode Island Ave. NW). 7 p.m.-midnight; $15 online only.
---
ALSO SEE:

---
Check Out the Scene: Keep up with what's happening in the D.C. area anytime, anywhere. Follow us on Twitter and Facebook. Sign up for our e-mail newsletters.