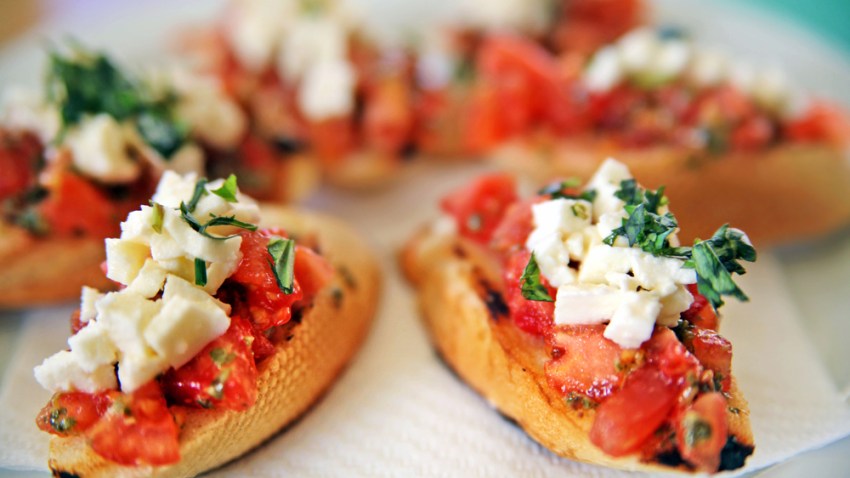 What are you doing this week? We offer up our favorite picks for the five days ahead:
---
MONDAY, JULY 30:
Screen on the Green is half over! Haven't gone yet? Stop procrastinating -- you can catch a classic movie under the stars, with the Capitol as a stunning backdrop. Bring your blankets to the National Mall between 7th and 12th streets NW, and get ready to perform the HBO Dance. The third week's film is "From Here to Eternity" (1934), featuring a very famous making-out-on-the-beach scene, of course. Sunset; free.
Get your summer rock fix with Santana and the Allman Brothers Band at the Merriweather Post Pavilion (10475 Little Patuxent Parkway, Columbia, Md.). The weather should be good, so don't be afraid to go for thos more affordable lawn seats.5 p.m. doors; $45-$125.
Chick lit master (mistress? but that just sounds wrong) Emily Giffin will be signing copies of her latest novel, "Where We Belong," at the Bethesda Barnes & Noble (8401 Bethesda Ave.). 7 p.m.; free admission.
---
TUESDAY, JULY 31:

Help defend our home turf! The Nationals battle the Phillies (and their rabid fans) at Nats Park (1500 S Capitol St. SE) Tuesday night in the first of a three-game series. 7:05 p.m.; $12 and up.
Farm-to-Fork kicks off Tuesday, with Loudoun County restaurants serving dishes made from at least 70 percent locally sourced food. Spots include Clyde's Willow Creek Farm and Vintage 50; see all participating spots here. Through Aug. 5.
Looking Glass Lounge (3634 Georgia Ave. NW) has one of the best (i.e., trickiest) trivia nights in town. Add in happy hour food & drink specials (5-8 p.m.), a great beer list, and an outdoor patio, and you've got yourself a nice low-key night. Trivia 8 p.m.; no cover.
---
WEDNESDAY, AUG. 1:

Couldn't make it out to see Bombay Bicycle Club at Firefly Musical Festival the weekend before last? Hey, it was far. No matter -- the British indie rockers will take the stage at the 9:30 Club (815 V St. NW) at a much lower price point. Plants and Animals opens. 7 p.m. doors; $20.
NoMa Summer Screen (L Street NE between 2nd and 3rd) offers a tongue-in-cheek theme of "The End of the World?" for 2012, appropriately (or eerily?) enough. This week's flick is "Jurassic Park" (1993). 7 p.m. food and music; 9 p.m. movie; free admission.
ChurchKey (1337 14th St. NW) Beer Director Greg Engert and Head Brewer Megan Parisi spent their summer traveling the U.S. to collaborate with other breweries, and now they'll be pouring out five Bluejacket beers for the first time. You'll also find Washington O.C., a Belgian Quad style ale made with plums, and several others. 6-9 p.m.; no cover.
---
THURSDAY, AUG. 2:

Restaurants and shops at the Village at Shirlington (Campbell Avenue, Arlington) will serve up trunk shows, cocktails, treats and discounts during this month's Shirlie's Girls Night Out. Participating spots include Cheesetique, Busboys & Poets, Periwinkle and Le Village Marché. See all deals here. 5-11 p.m.; no cover.
Goodwill opens a pop-up shop at the Pepco Edison Place Art Gallery (702 8th St. NW), offering a carefully curated selection of thriftware. Wed.-Fri.; noon-7 p.m.
Tracy Morgan of "30 Rock" is ready to crack up crowds at the Howard Theatre (620 T St. NW). Two shows: 7:30 and 10 p.m.; $55 in advance; $60 day of show.
---
FRIDAY, AUG. 3:
Wildfire (Tysons Galleria, McLean, Va.) is dishing up a four-course tasting menu featuring cocktail pairings made with Cruzan Rum. Jade Holt of Cruzan Rum, will be on hand to discuss the pairings. Courses include grilled curry and mango shrimp skewers, and marinated Jamaican jerk chicken. Call 703-442-9110 for reservations. Reception 6:30 p.m.; dinner 7 p.m; $65 plus tax and gratuity.
"Dr. Who" happy hour at the Black Cat (1811 14th St. NW) features one episode of timey-wimey adventures and drink specials. This week's ep is "Rose." 7-8 p.m.; no cover.
Movies on the Potomac at National Harbor (pictured above) shows the 1995 fave "The American President," which seemed to think that to drive from Georgetown to the White House, you need to go through Dupont Circle, but is nonetheless an enjoyable film. Sunset; free.
---
ALSO SEE:

---
Check Out the Scene: Keep up with what's happening in the D.C. area anytime, anywhere. Follow us on Twitter and Facebook. Sign up for our e-mail newsletters.