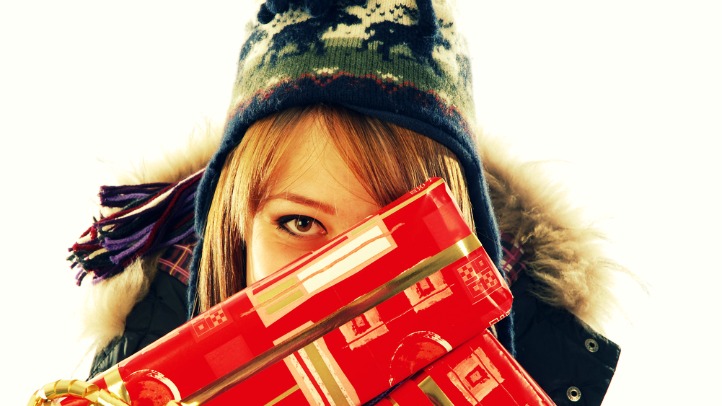 What are you doing this week? We offer up some suggestions:
---
TUESDAY, NOV. 29:

Check out the mos (moustaches) that bros have been growing throughout November -- we mean, Movember -- at a fundraiser and moustache contest at Meridian Pint (3400 11th St. NW). The bros, who started out clean-shaven on Nov. 1, will compete for the titles of Man of Movember and The Ultimate Mo. Ladies, no need to feel left out -– the contest will also crown Miss Movember, so be sure to get creative. Proceeds from the event benefit the Prostate Cancer Foundation and LIVESTRONG. A $10 prize raffle ticket will get you a free Flying Dog beer, and anyone who grew their 'stache out can enjoy happy hour. 6-9 p.m; no cover.
Chris Matthews discusses the life and times of JFK as he talks about his book "Jack Kennedy: Elusive Hero" at Politics and Prose (5015 Connecticut Ave. NW). 7 p.m.; free admission; book $27.50.
Calling all women in their twenties and thirties! Make your way to Sixth and I Historic Synagogue (600 I St. NW) for Girls are a Girl's Best Friend event. Mix and mingle with other local women at the third annual speed-friend-making event, and walk away with new friendship prospects. 7 p.m.; $10 in advance and $12 the day of event. SOLD OUT
---
WEDNESDAY, NOV. 30:

Speak with writers and get books signed during a Meet the Author Night and Book Fair at the University Club (1135 16th St. NW). Authors of fiction, nonfiction and kids' books include Patrick Buchanan ("Suicide of a Superpower: Will America Survive to 2025?"); Dinah Corley ("Gourmet Gifts"); Ronald Kessler ("The Secrets of the FBI"), and Pamela Duncan Edwards ("Princess Pigtoria and the Pea;" "While the World is Sleeping"). See the full list here. 5-30-8 p.m.; free admission.
Catch Avey Tare, the founding member of Animal Collective, performing live at U Street Music Hall (1115 U St. NW) as he kicks off his solo tour. 8 p.m.; $10.
Reggae group Rockers International take the stage for Give Thanks and Praise: Thanksgiving Edition at Eighteenth Street Lounge (1212 18th St. NW). 9 p.m.-2 a.m.; free before 10 p.m.; $10 after.
---
THURSDAY, DEC. 1:

Can't find the perfect gift to give? Skip holiday shopping and make that special someone a painting instead. A special holiday edition of ArtJamz comes to the historic General Walter Smith Mansion (3248 N St. NW) for an evening of all-you-can-drink beer and wine, appetizers, Pinkberry fro-yo, music, and of course, painting, at the . 6:30-10 p.m.; $65 includes art materials.
Get your holiday shopping and do-gooding done all at once, during a special reception for Macy's (1201 G St. N.W.) Heart of Haiti line, which benefits Haitian artisans in the aftermath of last year's earthquake. Items range from handcrafted paper mache serving trays to one-of-a-kind metalwork mirrors, and you'll also have the chance to meet one of the featured artists. 5:30 p.m.; free admission.
Brush up on your knowledge of whiskey history with expert Mike Goss at Smoke & Barrel (2471 18th St. NW) for the restaurant's first installment of its Whiskey Story Hour. Expand your knowledge as you taste from a flight of seven whiskeys and snack on hors d'oeuvres such as bacon chive grit cakes and blue-corn-and-brisket tostadita. 6:30 p.m.; $39.95.
Brooklyn meets the District at the Red Palace (1212 H St. NE) with the Coney Island Rock N' Roll Road Show, featuring a live burlesque show, music by JJ Damage and the Bandits and the ladies of DC Roller Derby League. 7:30 doors; $12.
---
FRIDAY, DEC. 2:

Who doesn't love champagne? Hey, who doesn't love puppies? Sip rare, hand-crafted champagnes directly imported from France at the Washington Humane Society's Champagne Soiree at Wide World of Wines (2201 Wisconsin Ave. NW). Get the inside scoop on dozens of favorites, including Henriot and Michel Arnould, and savor the chance to taste them. Twenty percent of proceeds from champagne sales will benefit the animal welfare agency. Chocolate samples and a hand-picked jewelry artist round out the night's festivities. 6-8:30 p.m.; $100.
The 7th annual Downtown Holiday Market (centered around 8th and F streets NW) returns for 22 days of festive shopping. Featuring more than 175 regional artisans selling jewelry, antiques, clothing and more, the market pretty much guarantees you'll find unique gifts. Items rotate on a daily basis, so be sure to check back frequently -- or just stop by for tasty snacks and live entertainment. 12-8 p.m. daily through Dec. 23; free.
Taste of Scotland, held at the George Washington Masonic Memorial (101 Callahan Drive, Alexandria), serves up fine scotch, ale, beer and wine, as well as rare drinks direct from Scottish distilleries. Try to snap a pic with the Lord Provost of Dundee, one of the 500 guests who will be in attendance. 7-10 p.m.; $100-$275.
---
ALSO SEE:

---
Check Out The Scene: Keep up with what's happening in the D.C. area anytime, anywhere. Follow us on Twitter and Facebook. Sign up for our e-mail newsletters, download our iPhone app or join our Flickr group.