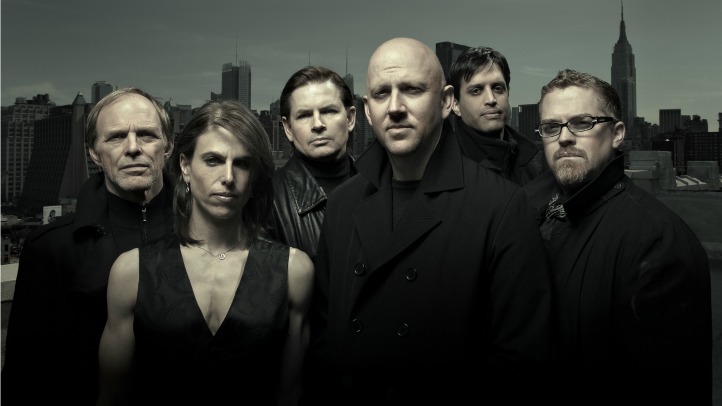 Dr. Nimesh Nagarsheth is on faculty at Mount Sinai Medical Center in New York City... and he's also on fire as a drummer. By day he identifies, treats and cures women's cancers. By night, the good doctor performs original rock music with his band N.E.D. (No Evidence of Disease) to raise awareness of gynecological diseases.
"While we thoroughly enjoy taking care of patients on an individual level in the office and operating room, we have discovered that we can have an even greater impact by touching the lives of thousands through our music," explained Nagarsheth of the band, which is made up entirely of practicing gynecologic oncologists.
In town earlier this month, N.E.D. rocked DC as part of a benefit concert for the Ovarian Cancer National Alliance. And as they continue to tour, they try to live up to their name.
"It was during a busy day in a clinic that one of the band members [came] across a pile of patients' charts, each of which had 'N.E.D.' written across the top," he said. "[We knew] immediately that N.E.D. was the perfect name for this band."
"N.E.D. is more than medical jargon, more than simple initials... It's a positive message that people can believe in and connect with," Nagarsheth continued. "It represents hope and the future."
"Ultimately, the power of our story lies not in our music and lyrics, but how we -- six cancer surgeons -- came together through our shared love of music."