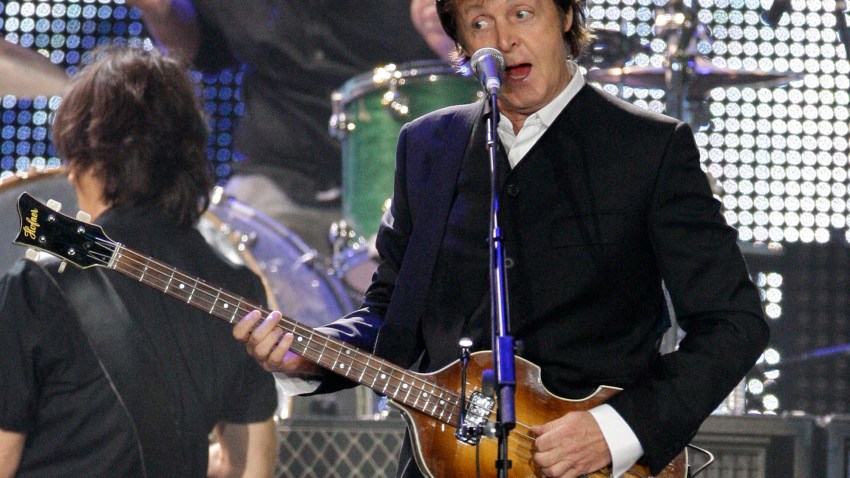 It was 45 years ago (though not today) that The Beatles played their first American concert -- at the Washington Coliseum, no less.
Tonight, Sir Paul McCartney returns to perform before more than 60,000 fans at FedEx Field. Whether the decibel level goes off the charts like it did back in 1964 remains to be seen, but perhaps those in attendance don't have to worry about that these days. (We're just saying...)
Thievery Corporation -- the DC-based DJ duo of Rob Garza and Eric Hilton -- will bring its acid jazz/reggae/Indian classical/Middle Eastern/bossa nova music tossed with a lounge aesthetic (they did, after all, make their debut at DC's own 18th Street Lounge) on stage as the opening act.
"We're excited and honored to open for Paul McCartney in our hometown of Washington, D.C.," Garza said in a statement. "Having a chance to play to his audience is unique for us and we're really looking forward to it."
McCartney and Thievery Corporation aren't exactly meeting for the first time Saturday; they crossed paths back in April when both played the Coachella Festival, BeatCrave notes.
Washington is the third stop on the 67-year-old McCartney's summer tour.