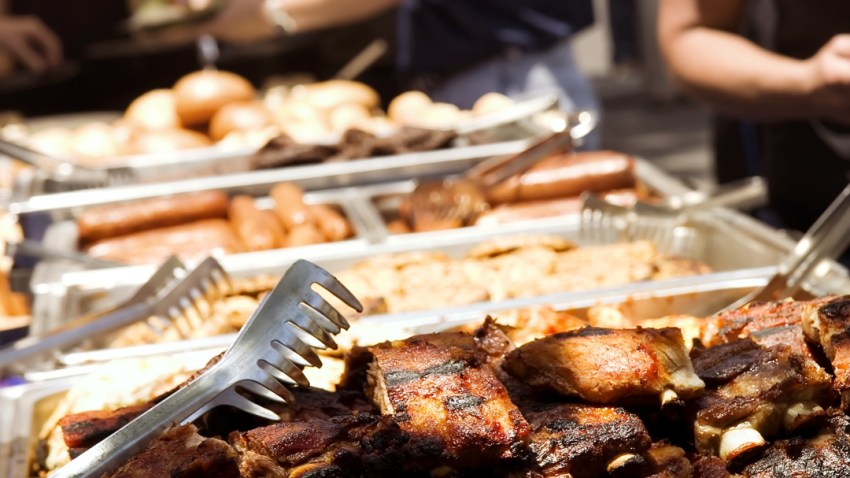 The Fourth of July always calls to mind good ol' American foods: burgers and fries, frothy milkshakes, hot dogs, anything you can imagine fried -- and smoky, smoky meat.
On Saturday and Sunday, June 25 and 26, more than 50 barbecue pit masters from across the country will gather on Pennsylvania Avenue to throw down. They're seeking the chance to win $40,000 cash, and the title of Safeway's national barbecue champion.

The event will kick off with the Mayor's Rib-Cutting ceremony in the Safeway sampling pavilion at 11:30 a.m. There you will find anything and everything you could imagined barbecued, which is totally American -- after all, someone even came up with barbecue-scented cologne.

Purists will be able to locate everything from Carolina- to Memphis-style ribs, and 30+ recipes from all over will be available for sampling in the Safeway pavilion.
Three stages will offer up 30 bands with both well-known and local rock bands. D.C.'s favorite godfather of go-go Chuck Brown will be among the performers.
The event will also include demos, exhibits and more. Check out Xbox and BlackBerry Playbook stations, NBA courts, and a live D.C. lottery drawing. Myron Mixon from TLC's show "BBQ Pit Masters" will be on-hand to sign his new book, "Smokin."