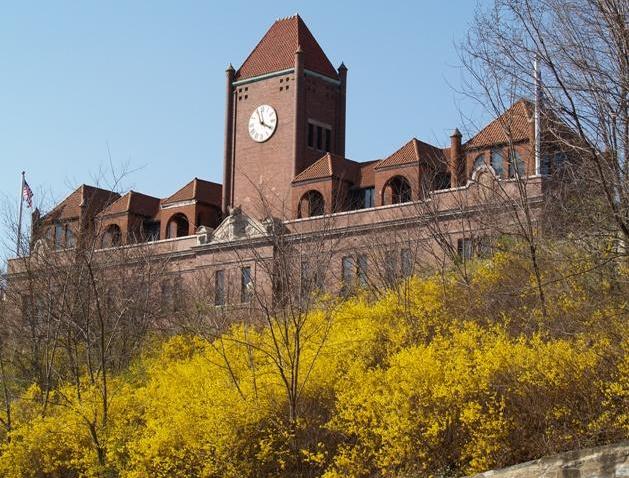 A Georgetown institution will soon be history.
A replica mule-drawn boat that's ferried tourists along the C&O Canal will be destroyed. The National Park Service, which maintains the boat, claims it doesn't have the money to keep the attraction afloat.
More than 200 Georgetown residents and other Washingtonians have fought to save the boat. They signed a petition, encouraging the Park Service to reconsider its decision. In the end, however, their effort failed.
The boat's been in poor condition in recent years. Park Service workers have even had to bail out water it takes on as it sits in the canal.
There is good news, though, for water lovers who'd love to take a cruise up and down the C&O Canal. The Park Service will launch several better-powered boats to take passengers down one of the canal's functioning locks. Those boats should be in service next month.
Normal 0 false false false EN-US X-NONE X-NONE /* Style Definitions */ table.MsoNormalTable {mso-style-name:"Table Normal"; mso-tstyle-rowband-size:0; mso-tstyle-colband-size:0; mso-style-noshow:yes; mso-style-priority:99; mso-style-parent:""; mso-padding-alt:0in 5.4pt 0in 5.4pt; mso-para-margin-top:0in; mso-para-margin-right:0in; mso-para-margin-bottom:10.0pt; mso-para-margin-left:0in; line-height:115%; mso-pagination:widow-orphan; font-size:11.0pt; font-family:"Calibri","sans-serif"; mso-ascii-font-family:Calibri; mso-ascii-theme-font:minor-latin; mso-hansi-font-family:Calibri; mso-hansi-theme-font:minor-latin; mso-bidi-font-family:"Times New Roman"; mso-bidi-theme-font:minor-bidi;}