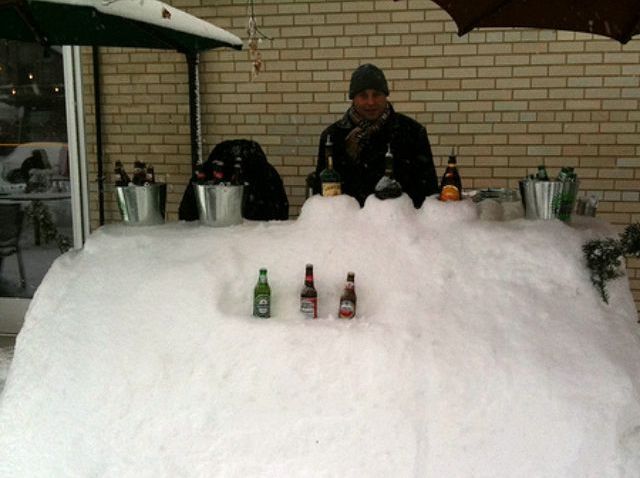 The Dupont Hotel decided to take the more than 20 inches of snow that fell in the District over the weekend and build a full-service, outdoor bar for Washingtonians brave enough to venture outside.
Staffers at the hotel decided to sculpt a bar out of snow and offer specialty cocktails such as mulled wine over the weekend after witnessing hundreds of snowed-in residents engaging in an impromptu snowball fight in the middle of Dupont Circle.
"We thought building a snow bar would be a great idea since a lot of people are stuck inside of the house," guest service representative Minx Suleiman said.
"It was really fabulous. We had a little bit of everything offering a bar inside and outside along with a snow lady and a snow man to greet everyone."
With a second snow storm threatening to hit D.C. tonight, the chance of the bar reopening are high.
"We're going to play it by ear because the people loved it," Suleiman said. "That's the best thing about having the flexibility to do something like this."