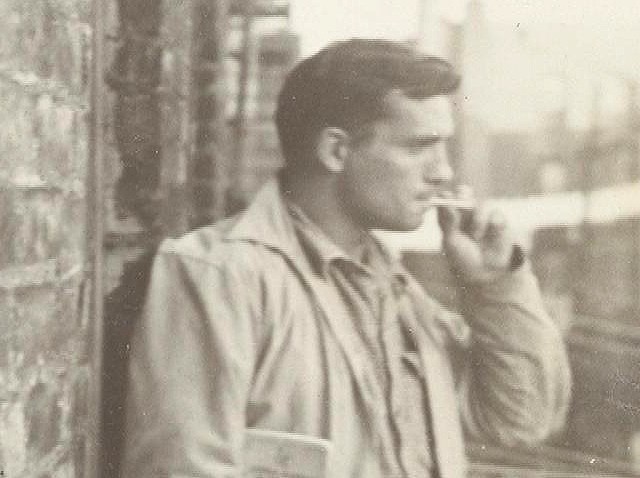 Poet Allen Ginsberg howled across the literary landscape in the mid-1950s, heralding the start of the Beat Generation.
This was the birth of the counter culture. Ginsberg was joined by his pals Jack Kerouac, William S. Burroughs, Neal Cassady and Gregory Corso in in redefining the American story.
This Sunday, the National Gallery of Art unveils a unique perspective of these literary rebels at the beginning and end of their glory. It's called "Beat Memories, The Photographs of Allen Ginsberg."
It covers the years 1953-1963, when these young writers were starting to shake up the post-war culture with their very different take on life. It picks up again in the mid-'80s. Ginsberg gives us an intimate glimpse of his life and loves and lovers, even the view from his kitchen window.
It reminds us here in our snarky, cynical, post-ironic new world of the genesis of this free expression. Maybe we will be inspired to reread their writings.
To celebrate Ginsberg, the following "happening" will take place this summer. Save the dates!
"Howl" in the City
Friday, July 16, 8 p.m. and 10 p.m.
Saturday, July 17, 8 p.m. and 10 p.m.
Busboys & Poets
5th and K. Streets NW

Prominent poets will perform Allen Ginsberg's legendary poem "Howl" accompanied by a string quartet led by musician Matthew Hemerlein. Cosponsored by Busboys & Poets and SPLIT THIS ROCK in celebration of the exhibition "Beat Memories: The Photographs of Allen Ginsberg," on view at the National Gallery of Art, from May 2 through September 6.