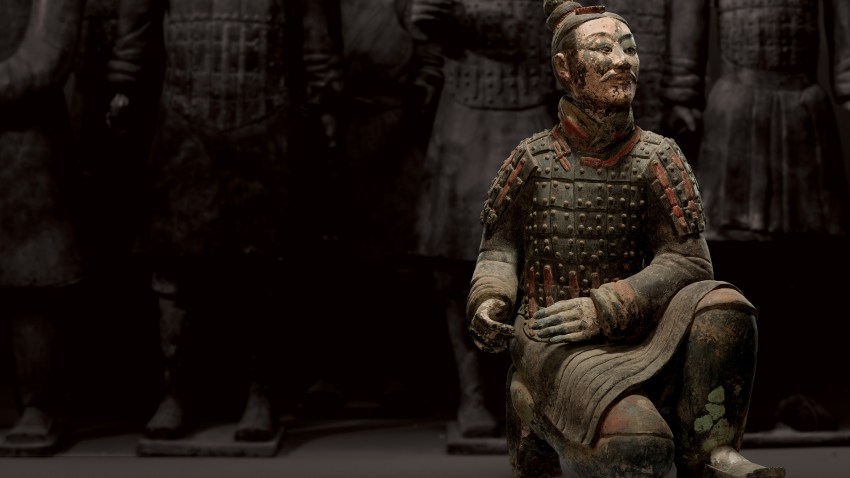 The Terra Cotta Warriors exhibition was sold out, but now you have no excuse to miss them.
The
National Geographic Museum
is extending hours for the last two weeks of the show, from 9 a.m. to 10 p.m., March 19 through 25, and from 9 a.m. to midnight, March 26 to 31. Tickets will go on sale
online
, in person (1145 17th Street NW) and by phone (202-857-7700) starting at 10 a.m. Friday.
The terra cotta figures, which are over 2,000 years old, once guarded the tomb of Chinese emperor, Qín Shǐhuáng Líng. They were accidentally discovered in 1974 in Xi'an, Shanxi province, by some local farmers.
In China, there are three pits containing over 2,000 soldiers and 100 chariots with 400 horses and 300 cavalry horses -- all made from terra cotta and all life-size, varying in height from nearly 6 feet tall to 6 feet 5 inches.
Tickets to see the 15 warriors at the museum and nearly 100 other objects from the emperor's tomb are $12 for adults; $6 for children ages 2 to 12; and $10 for seniors (over 62), students and military members.
There are also group rates, including one for K-12 school groups.