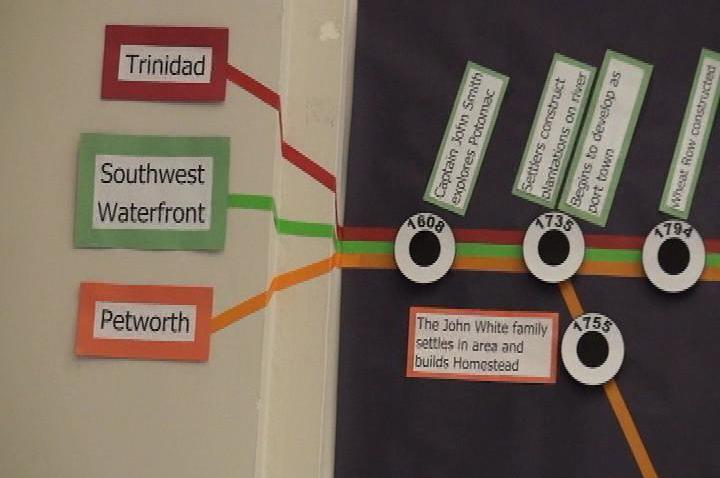 Young, talented, and creative -- the District's newest artists are not only making their debut, but also changing their community.
And did we mention they don't even have drivers' licenses yet?
The annual Investigating Where We Live exhibit kicked off Friday at the National Building Museum (401 F St. N.W.). The four-week summer outreach program focuses on local teens, allowing them to discover and explore District neighborhoods.
Jamee Telford, director of the program, described it as an opportunity for students to learn about their communities through creative expression. Telford said students walk away from this experience with a deeper appreciation and understanding of their environments.
This year, students are investigating Trinidad, the Southwest Waterfront and Petworth. During the past four weeks, students and program volunteers compiled original photographs, artwork and writing, all of which will now be on display.
Investigating Where We Live describes it as "a visual journey that showcases the participants' fresh outlook on the city in which they live, and offers visitors a chance to see new perspectives of D.C through the eyes of young people."
The exhibit will be open to the public until January.
---
Let's Go Around Town: Keep up with what's happening in the D.C. area anytime, anywhere. Follow us on Twitter and Facebook. Sign up for our e-mail newsletters and find out What You're Doing Tonight with texts delivered right to your mobile phone -- just text DCTONIGHT to 622339 to sign up. (Message and data rates may apply.) Don't forget our iPhone app!