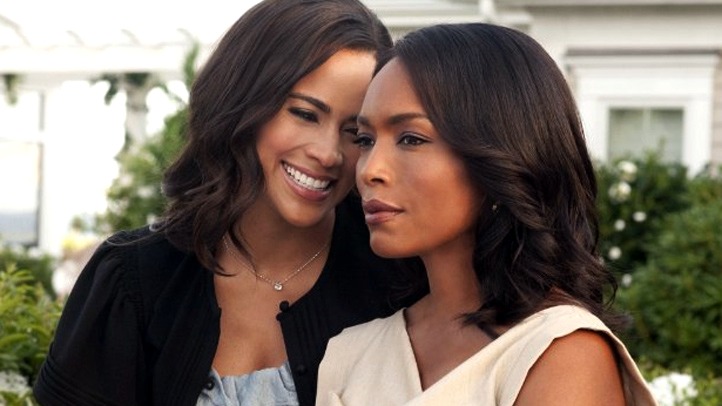 The Root hosted an advanced screening of Sony Pictures' "Jumping the Broom" on Monday evening at the Regal Gallery Place Cinema. Executive producer Bishop T.D. Jakes was on hand to discuss the movie and why it was vital that he make it.

"I wanted to make a movie that was unpredictable," Jakes -- world-renowned leader of nondenomintional church the Potter's House -- told the audience. "So many times we're typecast, and I wanted to change that."

Jakes, who was the force behind bringing "Jumping the Broom" to life, recalled wanting to change the way African Americans are seen on film.
The movie -- starring Paula Patton, Loretta Devine, Laz Alonso and Angela Bassett -- focuses on a couple from different worlds whose families collide during their wedding weekend.
"It was important to me that we had an open discussion about class in our community and to show the world that we are not monolithic,"Jakes said. "We're educated, illiterate, articulate, spicy, loving, and sometimes all of those things can be within one family. You don't see that portrayed too often."
The phrase "jumping the broom" dates back to a wedding-ceremony tradition in some African-American communities in the 18th and 19th centuries.
"I loved working on this film because it showed the value of marriage that seems to be lacking, not only amongst African-Americans, but all races," Jakes told the crowd. "Our understanding of marriage has changed. We look at it like trying on clothes in a department store -- if we don't like it, we just take them off and try on something new."

Jakes, who has a few movies under his belt as executive producer, plans to keep bringing stories that aren't often told to the big screens. "I want people to have something to relate to and I want them to walk away from every film I make with a lesson," he said.

"Jumping the Broom" will be in theaters nationwide May 6.