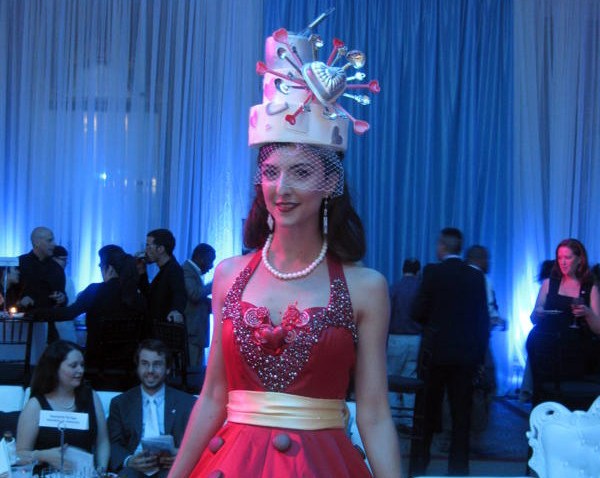 Coming right up: outfits you'll never, ever find at the Gap.
For the past nine years, Sweet Charity has combined the masterful talents of chocolatiers with crazy conceptual outits -- oh, and the heart-tugging cause of providing books to children.
Those who were fortunate enough to get a ticket to last night's event, held again this year at the Southwest waterfront's palatial Mandarian Oriental Hotel, enjoyed treats from more than 40 local award-winning chefs.
From the hearty offerings by the Ritz-Carlton table to the bright cheesecake from RIS, there were enough variations of chocolates to satisfy even those who aren't all that interested in sugar. (The blasphemy!)
Of course, the can't-miss element of this event is the Des Alpes fashion show. Spun from chocolates and various sweet confections, a dozen chefs created an imaginative dressing of models. Katie Musser with CoCo Sala took home the grand prize with her rendition of Cruella de Ville.